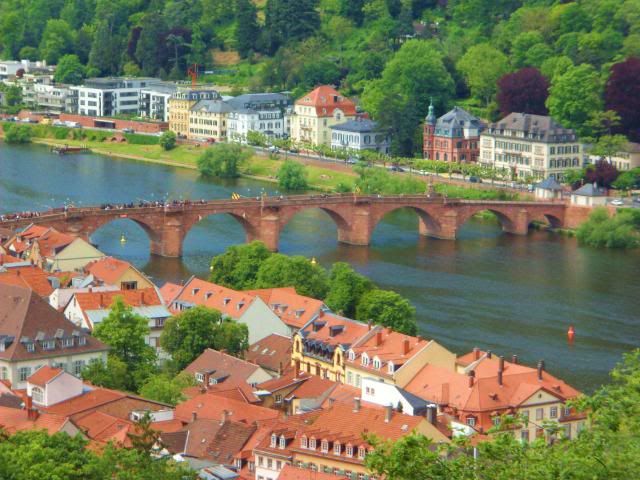 There were a few places that stand out from my childhood as the "Princess Castles" to me, Neuschwanstein, The Schwetzengen Castle and The Heidelberg castle. Heidelberg always held a special place in my heart because this was very close to Hockenheim where we lived. It's one of those places you rave about and hope to some day share with those you love. The day we went to the castle this time and I got to share it with my family I had tears in my eyes. Ok, so the pregnant hormones may have played a part in the misty eyes..lol I was getting to fulfill a dream and that was a little emotional for me. I loved that the boys were in awe the entire time. I can say that it is worth it to pay for the English speaking tour! There is so much history here! You can take a tram up the mountain to the castle or park where we did and hoof it down....the down part is no big deal....back up is rather grueling..lol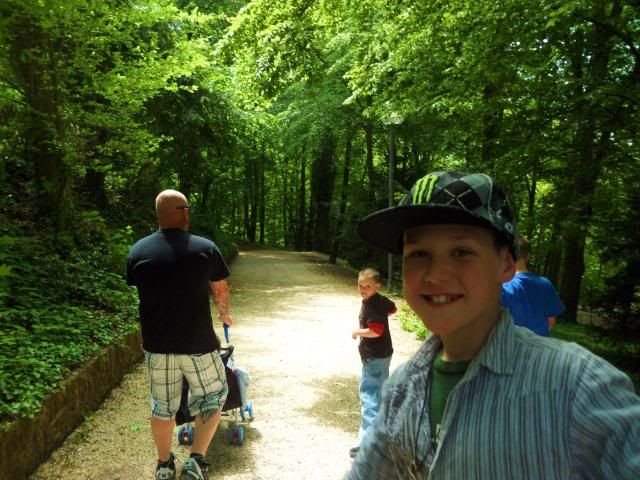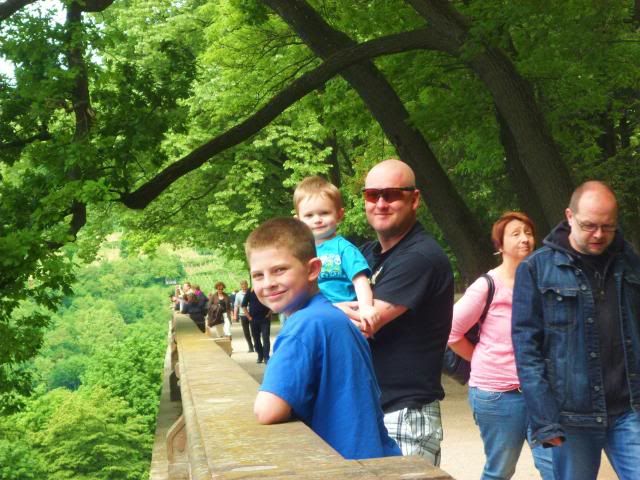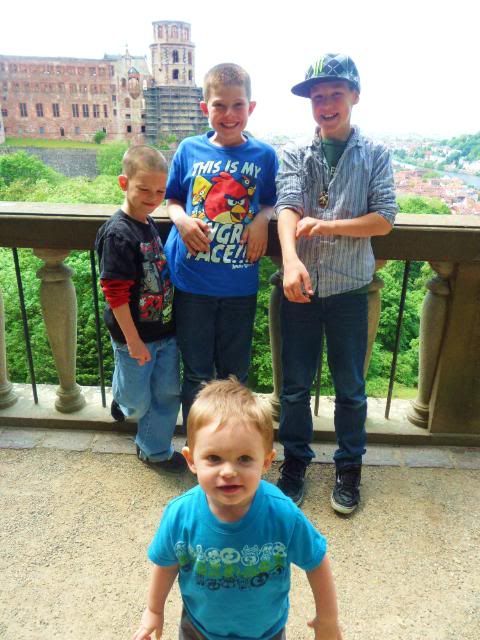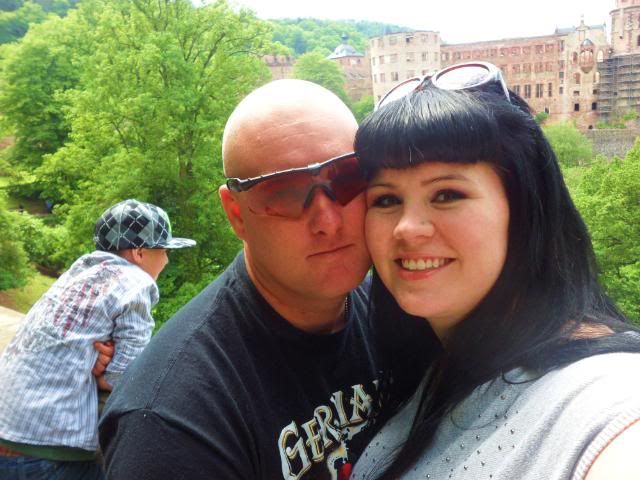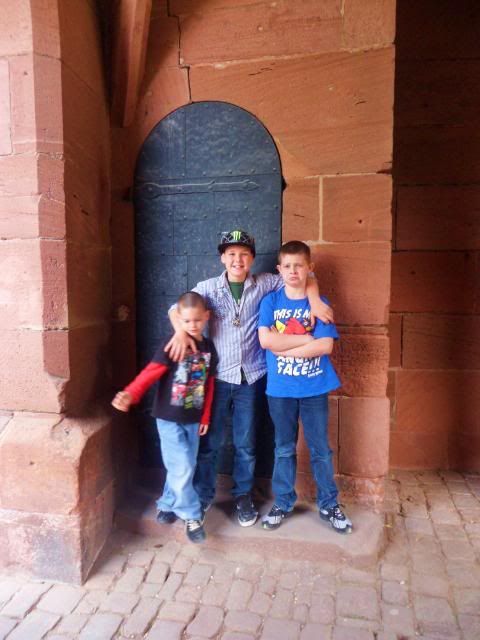 The winding staircase on the tour.
The smaller of the giant wine casks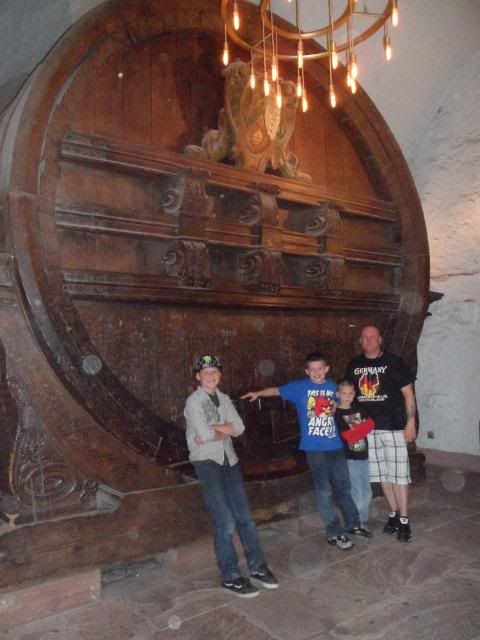 Michael has set a goal to do the "shuffel" at each castle we visit..lol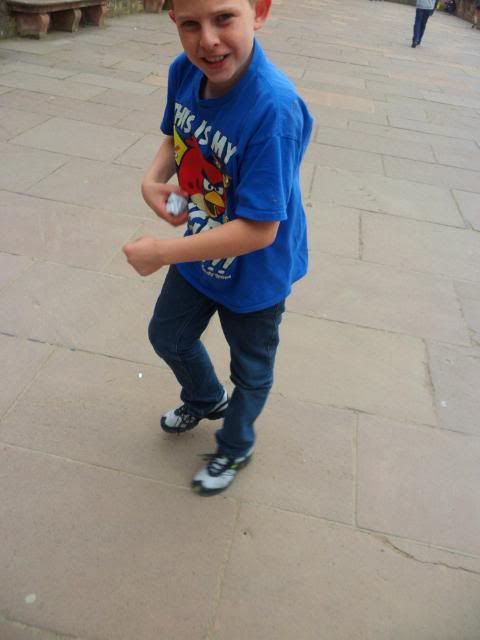 The Fountain in the courtyard.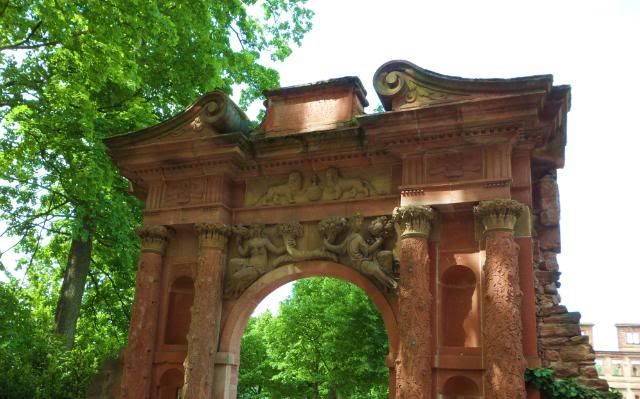 Matt and I on the tour with the kids
I love this picture of Michael.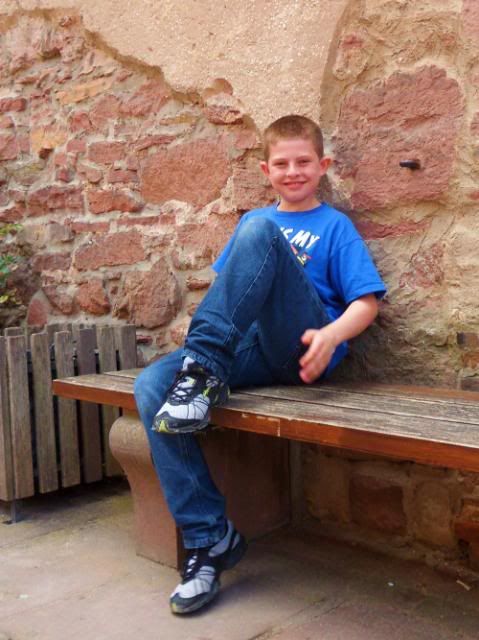 Cody did an amazing Job of following Aidan around when we waited for the tour.
http://i128.photobucket.com/albums/p197/cutesassafrass/more/055-1.jpg
I can't wait until we go back and spend the day exploreing the city. We only had time for the castle the day we went because we were on our way to Kristy's house in Stuttgart. Hopefully soon! Oh Heidelberg, I love my Heidelberg!