Back to school means longer days and a very sad baby! He HATED seeing his brother's get out of the car in the mornings and it thrilled in the afternoons when they finally climb into the car.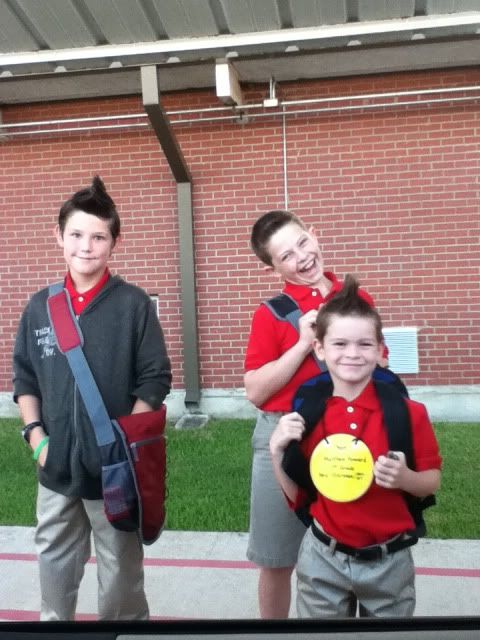 It means reworking the little mans nap schedule which makes for a very tired baby in the early evening as we ran errands and went to football practice and what not.
Or a little dude who can't sleep at night and ends up screaming to end up needing nothing more than an entire bag of fishey crackers at 4 am. lol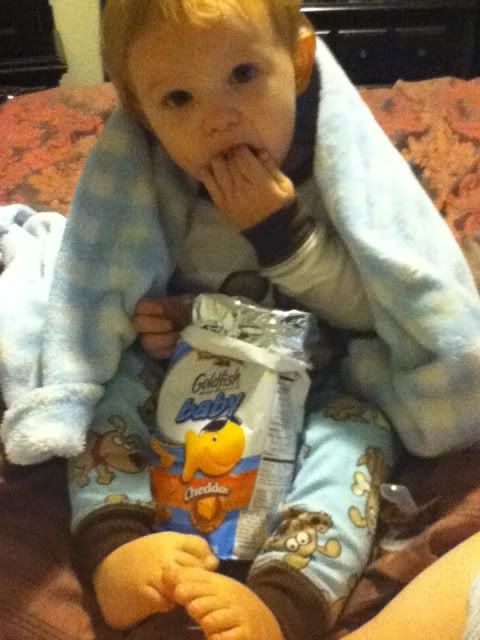 Even though this has NOTHING to do with back to school...I had to add it, My boys love each other (some days..lol) and this was our 1st back to school weekend watching a family movie...AWWWW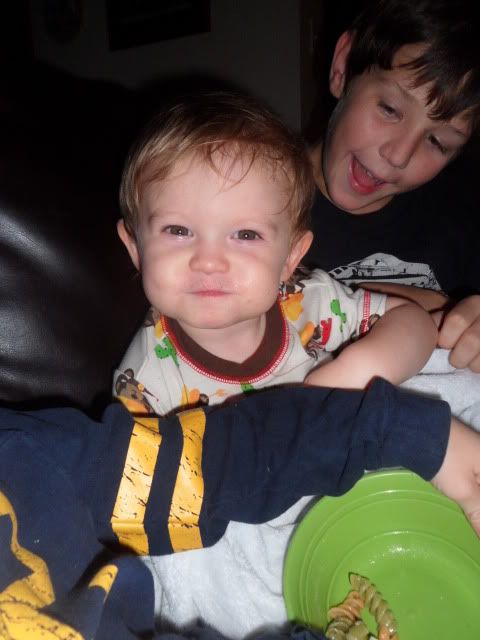 And this is just one of those "letting the baby play with the camera" type of pictures that turned out so well we had to share it with Daddy inAfghanistan. Aw.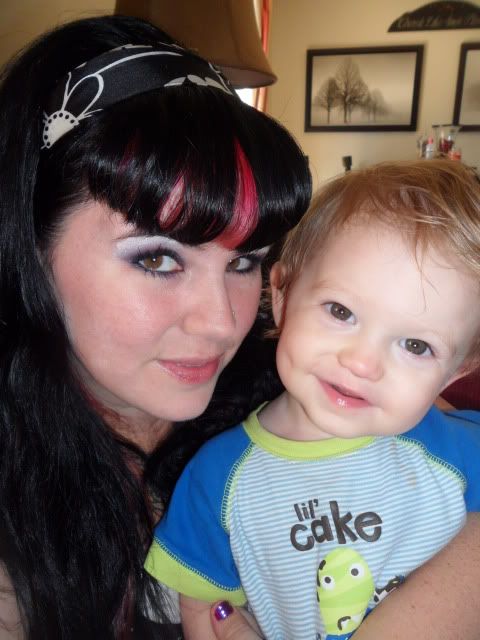 Back to school meant football! FOOTBALL!!!!!!! Football, as I've said before means what?? THE END OF THE DEPLOYMENT! It was coming!
Look at these adorable little football players and their buddy Kam.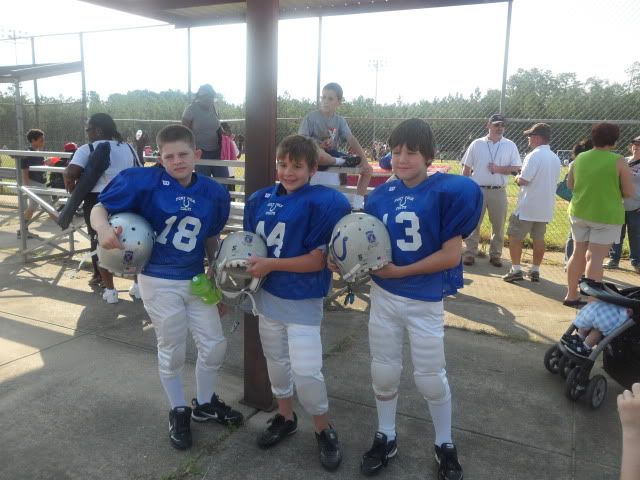 We even got Aidan to learn how to say "I love football!" and "Touchdown" So adorable. Speaking of adorable...
Next up.................Matt's homecoming!!!!!