The boy's had their Veterans Day Program in November and were thrilled that Matt could be home for it. Last year, Matt had just left and that wound was fresh for the boys. Cody cried during one of the songs they sang. It broke my heart. This year it as so nice to see them beaming down from the bleachers singing their hearts out to Matt and the other Veterans.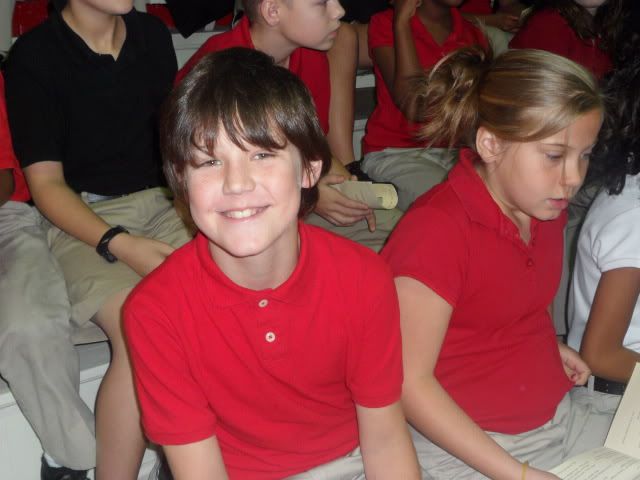 Thanks boys, we know how hard you worked to make that special for them!!
In November we also starting learning German as a family, in preperation for our move this spring. I swear Rosetta Stone is a genius. Within the 1st hour of study the kids were having a blast and had learned about 70 words that they could read and say correctly. I was amazed! YAY.
Also we had a fantastic Thanksgiving with the Baker family, it was so fun having it at home and just relaxing this year, not like that last two. Last year Matt was gone and the boys were with Jon for the holiday leaving Aidan and I, we did go to a friends which was lovely however not the same as doing it your way at home. The year previous to that I was pregnant and just out of the hospital with complications and on bed rest...lol ya that goes over well when you need to cook for 3 days straight. So this year was lovely!
We went to Natchitoches to see the Christmas lights as a family the next day.
Allysha and I made advent calendars out of cookie sheets, craft paper, ribbon, lettering and spray glue..lol heck ya! So cute. I ended up making 8 all together as Christmas gifts.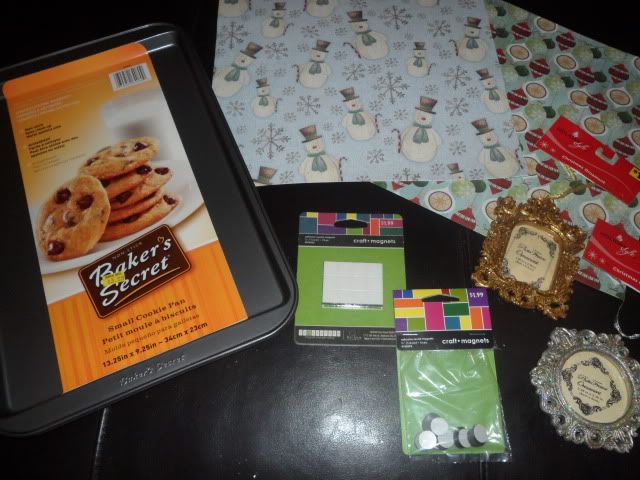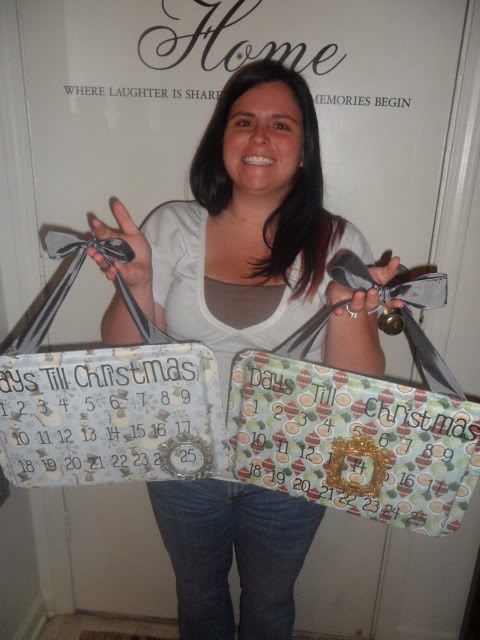 Biggest news of November??? Michael had to have his appendix removed in an emergency surgery. Um....opps! Ok , so those of you who know Mikey, know he can....er....dramatic?? Is that the word? Perhaps, better phrased as, he is the boy who cried wolf. He misses school ALL the time due to being the BEST faker on the planet. A sore throat and he's "dieing".
The morning it happened he came walking out of his room clutching his abdomen and crying out in the oddest manner, again nothing we haven't seen in his previous Oscar worthy preformances. I rolled my eyes and got the kids ready for school while making him sit on the toilet, trying to rule out if he really was ill or constipated. While sitting on the toilet I even had him bend over and had me 4 peices of dirty clothes on the floor near his feet ( I know!!! I know! HORRIED MOTHER!!!!) I swear I thought he was faking. After 15 mins of squirming, crying and fussing in between moments of perfect normalcy I finally looked at his face and saw and lovely greenish tinge, felt his skin...cold, clamy......hmmmmm. He then bends over and vomits bile on the floor...AWW Man.....now I have a pretty good idea of whats going on. Ya, I've had my appendix removed...I know the symptoms and you can't fake that, for his sake however I was hopeing I was jumping to conclusions and he was just ill or constipated. So off to the Er we went. He barely made it into the waiting room before he was on the floor writhing in pain. We didn't even have to wait to have him triaged fortunatly, a friend who works in the ER saw him through the window and came to fetch him. After tests and pokeing and proding it was determined that "Yes, Mrs. Morris, it is most definatly his appendix it needs to come out, NOW". BOO!!! BAD MOMMY, BAD MOMMY!! Ohhhhhhhh can you even fathom the Motherly guilt at this point??? To top it off, Michael wakes from a morphine induced haze to say "I told you Mom, this time I wasn't faking......" OUCH! Ya...Another Epic parenting move by Mom.
This is my little sick boy only moments before surgery.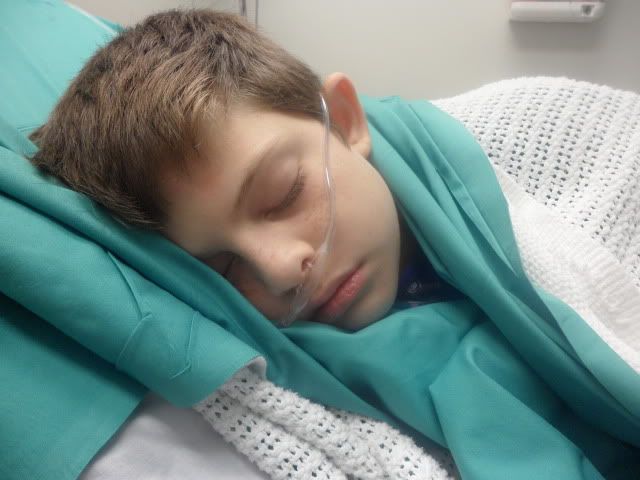 And this is him less than 6 hours later!
He felt so good after surgery, that literally as he woke from surgery he asked to see his surgeon and thanked him , "Because I feel so much better now!!"
My dear husband and friends made it all go smoothly and he had great care! Jessica even stopped by with some goodies to keep him busy...love the glasses Jess.