I don't think you know how thrilled we all were to have Matt home in time for Halloween! It was our "count down holiday" as we called it. The holiday the little ones could could down too. Time is hard for a 6 year old and 19 month old to comprehend, but saying "Daddy should be home around Halloween time" is easier. There were days when he was stuck in transit and it looked like it might be weeks and weeks more and well into November before he would be home, so him being there for Halloween was amazing!
This year Michael decided to be a washing machine again, as it as such a hit last year, Cody wanted to be an appliance as well and went for an oven. So we spent a few weeks making his over, functional door and turkey baking inside and all. The candy had to be shoved through the turkey's bum, through the stuffing into his candy bag that was attached inside, just like Michael's washing machine door. LOL makes me giggle. They were a huge hit! Their buddy Kameron was a toilet! His Mom did an awesome job! They were defiantly the highlight of costumes. Everyone made sure to stop and take photos of them as we went around...lol too funny!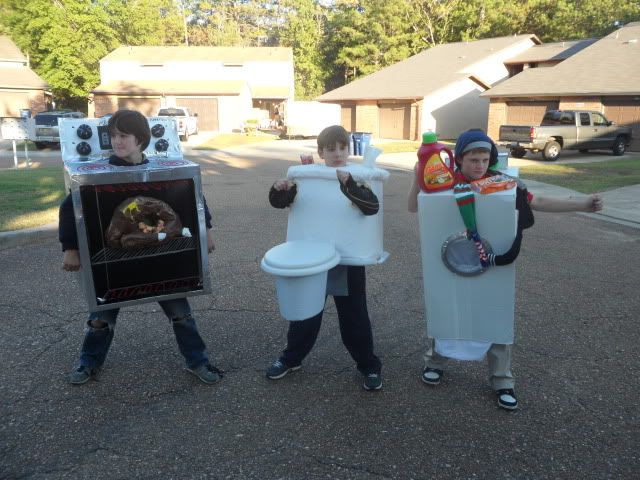 Matty wanted to be Agent P or Perry the Platypus, now this took some real thinking. How on earth to make my child a teal colored platypus? A jumpsuit of sorts is sort of what happened..lol. Craft foam for feet and beak, quilt batting and orange fleece for the tail, a hat with ping pong balls hot glued on for eyes. Turned out rather cute!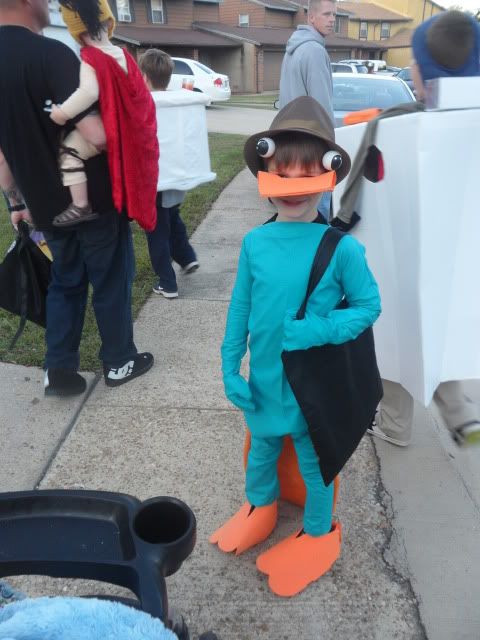 Aidan was my favorite costume! King leonidas from 300! Or for those of you who haven't seen the movie, he was a Spartan Warrior. HEHE!!! I hand painted on Abs, made a leather diaper, used faux leather for arm bands and legs, a plate with craft foam and elastic for the shield, and some cheap red material for a cape. I did NOT make the hat. I had it made special on ETSY. So cute! Thanks Jess and Sherry for the shoes!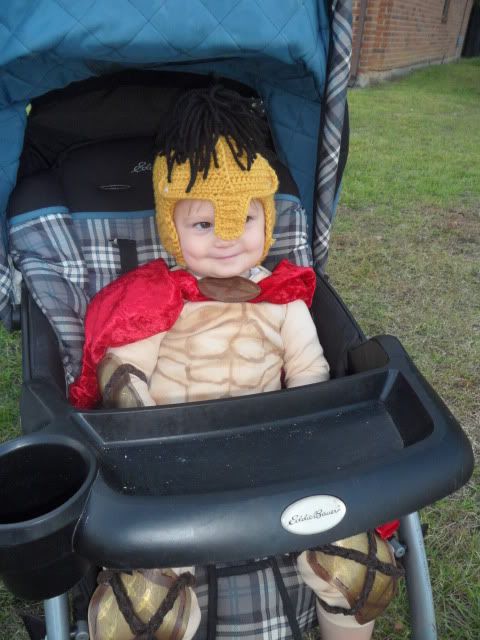 Halloween was a huge hit. We went as a group with the Dyer family. The highlight for me was Aidan wanting Daddy the entire time. Sigh, happy family! Halloween was a hit if I do say so myself!