I had to add this because Allysha and I were so proud of how it turned out! We decided to have a "Welcome Home/ Halloween" party. We made "Fang Banger" cupcakes,
Blood Lollipops (which were SO good!!! Peppermint flavored pops! MMMM), Chocolate bars wrapped in a print out saying "Bite Me"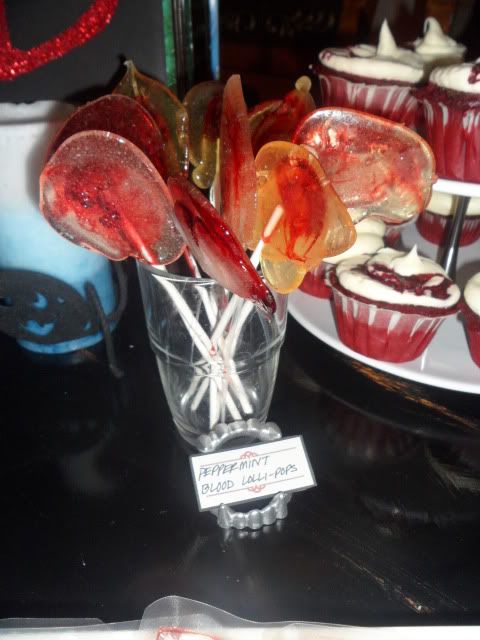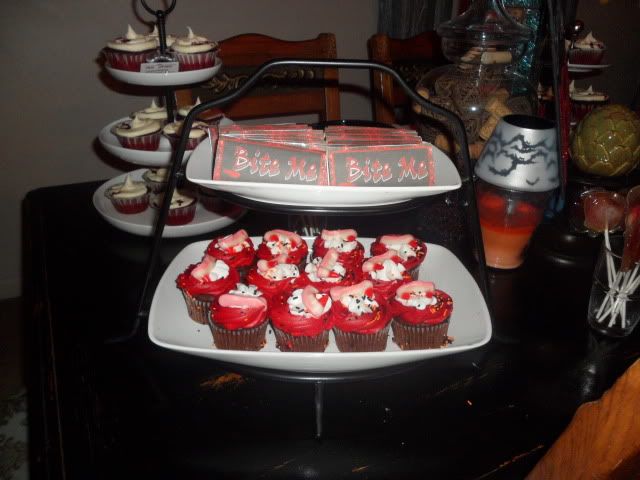 We found AWESOME blood bags at Hastings and on Oriental Trading Co. Hastings had liquid blood energy drinks, and Oriental had candy syrup. I made signs for the walls and tables saying "Welcome to Bon Temps" with the population of humans, vamps and others, or saying "Come on in, we're dead" and so on, along the theme. So easy! Puff poster board, elmers glue, glitter and white paint! Heck ya!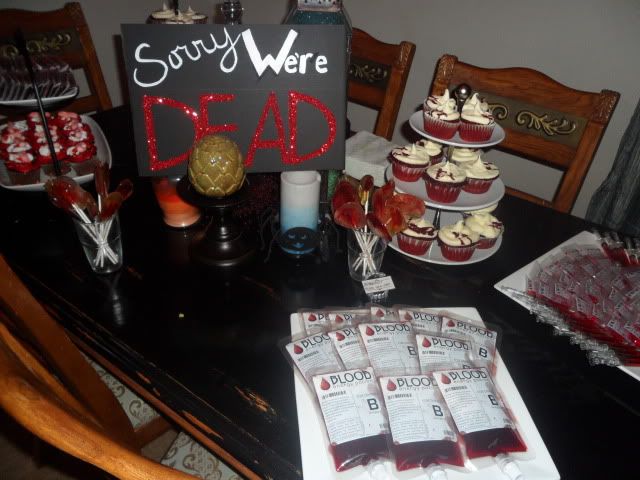 We used red light bubls in one room for mood lighting but it really did make it too dark so we only did one room that way, in the other room we used an inflatable coffin (SO EFFING COOL RIGHT!!!!) filled with ice for our drinks. We had all sorts of food that we did "Louisiana" themed, ie, "Lafayette's Shrimp Etouffe" and "Devilish Eggs"and "Eric Northman Swedish Meathballs" and "Gram's Peach cobbler" in cups, ready to eat.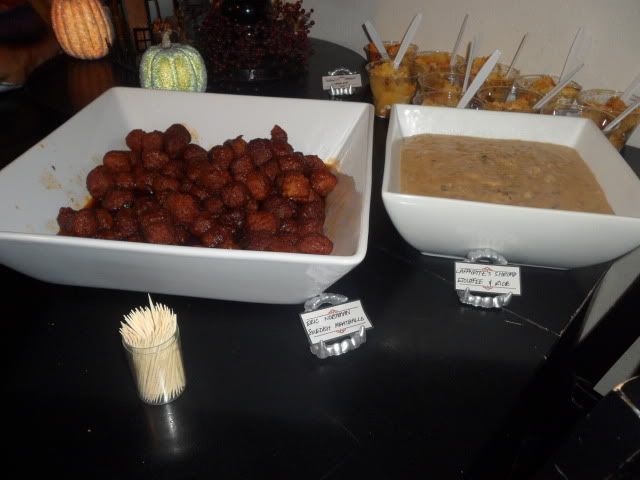 we had beverages to match the theme as well. "Glamour Jello Shots", "Sookies Sweet Peach Schnapps Lemonade" and so on.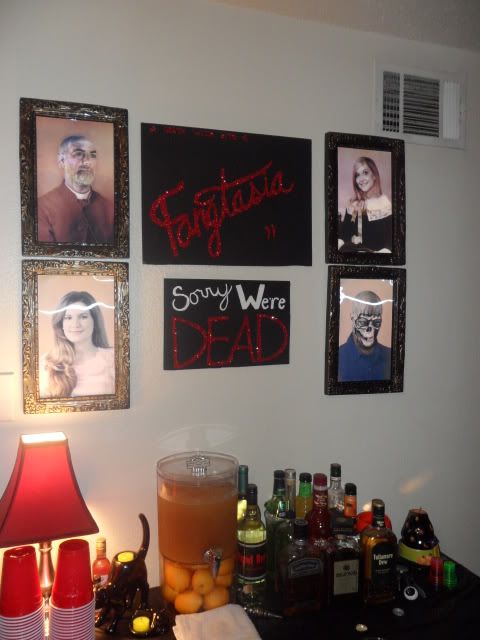 We really had a ton of fun planning this, it gave us something to plan for and keep us busy until the hubbys got home! It was just the thing! We had a blast! Can't wait to do it again!!!