OH MY GRAVY it is beautiful in Garmish!!! I can't wait for family to come visit so we can use them as an excuse to go back! lol I'm sure we can come up with some reason to go back between now and then but I would love to share this with family!
Marriage retreats are an amazing perk we get being military, to help strengthen and grow your marriage in a career field that can at times be very taxing on a relationship. I say utilize the tools given to you! Why not go and learn how to make your marriage stronger and get to see and do awesome things on someone else's dime? I am ALL for free, or deeply discounted!
Next time however we will be DRIVING, NOT riding the bus. Wowza. Who knew that in the 7th month of pregnancy I would suddenly develop motion sickness?!?! I have never in my life had motion sickness....what the what! Ya, so now in a car, in a bus, or whatever I am nauseas, trembeling and headachey. Ew! No fun! Definatly no fun when the German bus driver locks the bathroom on the bus, doesn't turn on the A.C. and a 3 hour drive bus ride turns in 4 1/2 between traffic and stopping at the McDonalds along the way, all the while your VERY vocal toddler is refusing to sit with anyone but you, and sharing his wonderful tantrum self with all the people on the bus....AhHHH..what a lovely ride..lol Next time we go....we are paying for gas and driving..lol
The views on the ride there were gorgeous. When the Alps came into view Michael leaned over my seat with tears in his eyes and said "I've never seen anything this beautiful, thank you for shareing this with us! We are so lucky Mom!" and I have to agree. We are so lucky to be here experiencing this as a family!
On the balcony to our room.....Yes, Matthew is licking Michael's arm. What on earth kid? lol
The lobby of the lodge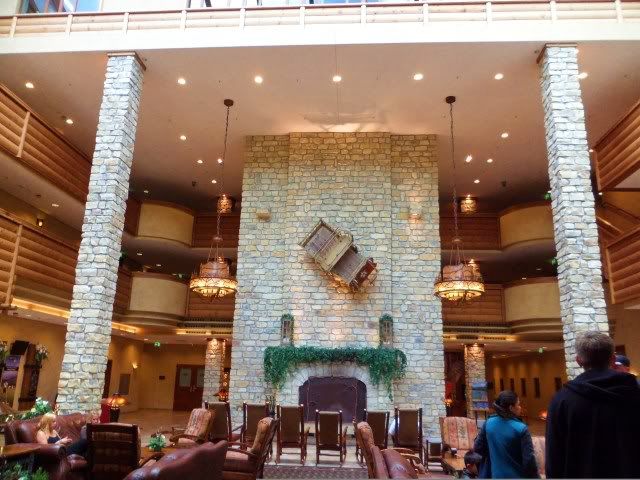 Look at that view!
One of the great things about marriage retreats is the childcare, they give "couples times" and Matt and I took that oppurtunity to go see the Linderhoff Palace. I saw it long ago as a child but I had forgotten how...tiny, it is..lol. And I mean TINY! The tour was less than 45 minutes, there were no pictures allowed inside, which stinks but the tour was fun and I really liked it! Here are a few photos of Matt and I on the tour.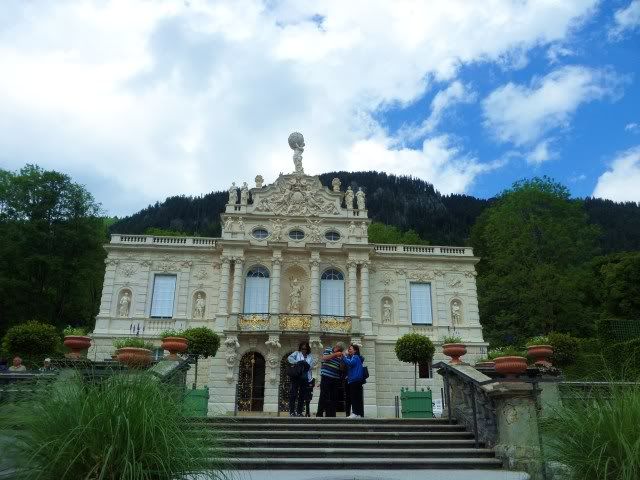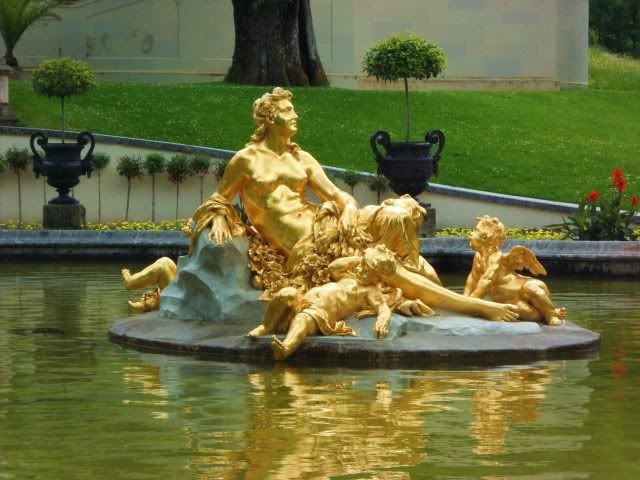 Matt and I at the back gardens, 7 months preggers.
And this one....just because he's so darn cute!