My amazing older sister Amy came for a visit in early July and it was so great to get to see her! As a family joint Birthday/Christmas gift for all of us she took the boy's and I (and Allysha whom we had to coerce into going) to Blue Bayou and Dixie Landing which is the coolest water park around! Some of the biggest tunnel slides I have EVER seen! SOOOOOOOO cool! Amy seems to luck out and everytime Aidan is sick when she visits..lol poor baby. Rather poor baby and poor Aunt Amy! She was so sweet, and sat and kept Aidan for me for hours while Allysha and the older boys and I got to go do the giant slides (as Amy hates going on them). It was so much fun!! Thanks Aunt Amy! Thanks Lysha for going with us and Thanks to Molly for meeting up with us! That was so much fun!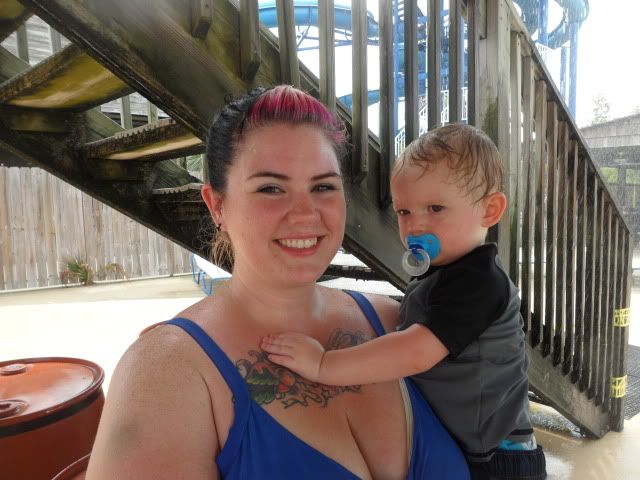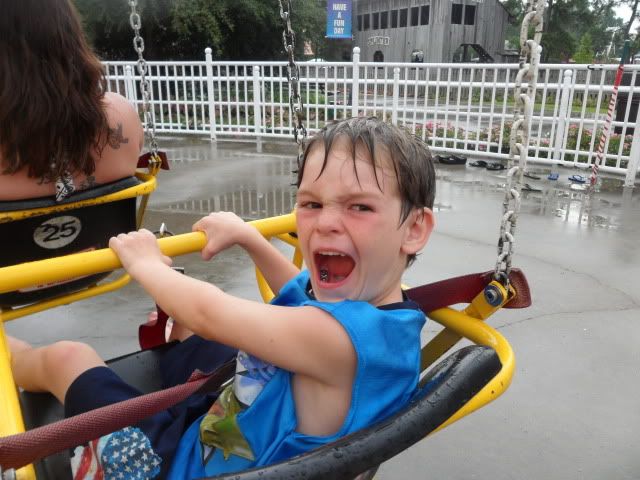 Here are a few of the other things that happened this summer.
Harry Potter and the Deathly Hallows part 2 came out so we had to have a spur of the moment HP themed party for the kiddos!
Aidan learned the "Pound It"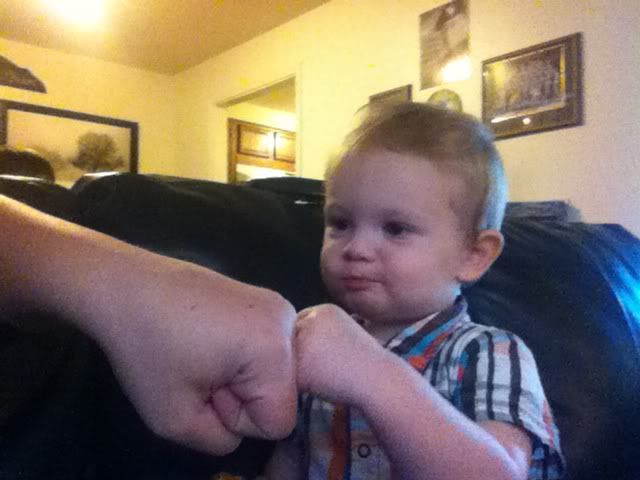 My older boys invented "Swedish Fish Bobbing" (OMG GAG ME SO NASTY!!!!)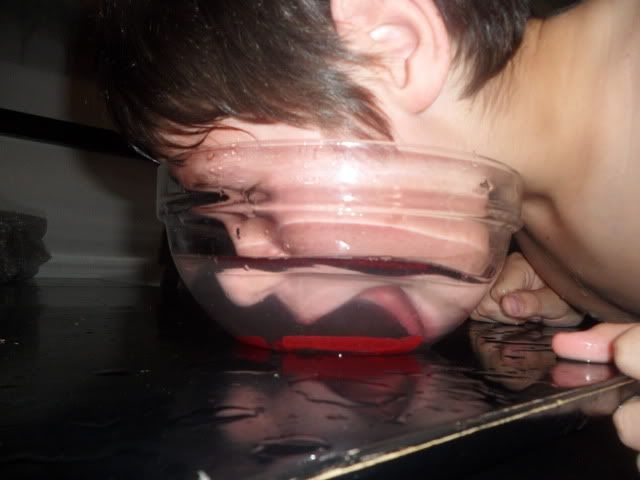 Aidan learned to eat with a fork finally! No this isn't that one yet...lol that's next, this one is just so cute!
AIDAN FINALLY LEARNED TO WALK!!!!!!!