All good things must come to an end and even though we knew it was coming it still came like a storm, blustered in out of no where. Then again we were having such an amazing time. I don't think we stopped even for 10 minutes in between things we had planned! It was a whirlwind of a trip.
I think it was smart of us to spend this R&R not at home. It was less like he had come home, back to everyday life, for him to them have to leave us. It was more of a vacation for everyone and the busy schedule kept us from constantly thinking of the day he would have to leave again. I'll tell you what,two weeks literally zooms though.
Our last two days we took the time to meet up one last time with Amanda (one of my very best friends who went with me to meet Matt and ensure he wasn't an ax murderer the 1st time..lol) to say goodbye. There is never enough time to share your spouse on R&R. I was very greedy with my time, shareing him even with my own family!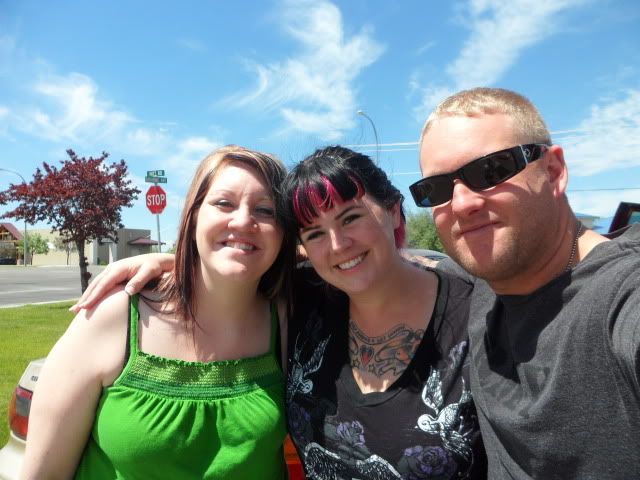 We also go to go to Lava Hot Springs and had a blast! The kids and Matt got to go down slides and jump high dives and climb a rock wall and generally get some good old rough Father-son play time.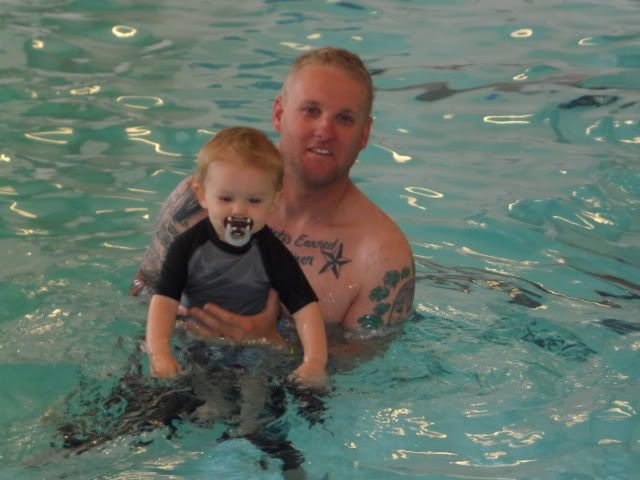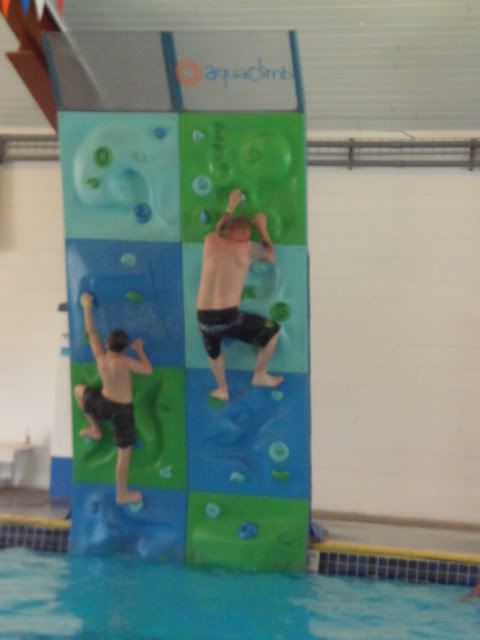 The squishey little baby drinking an applesauce (I know right! Applesauce in a pouch! Genius! )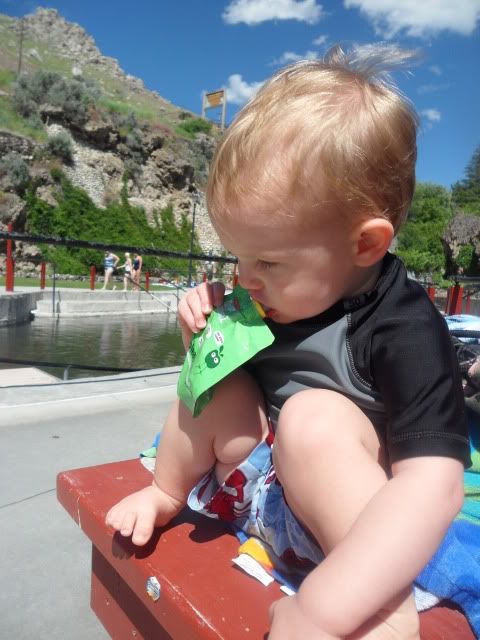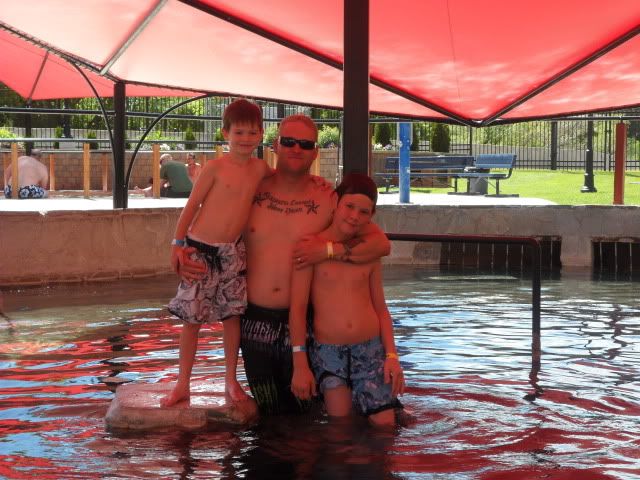 I loath this photo of me! But I do so love seeing the family. Aidan had a blast even in all that hot water!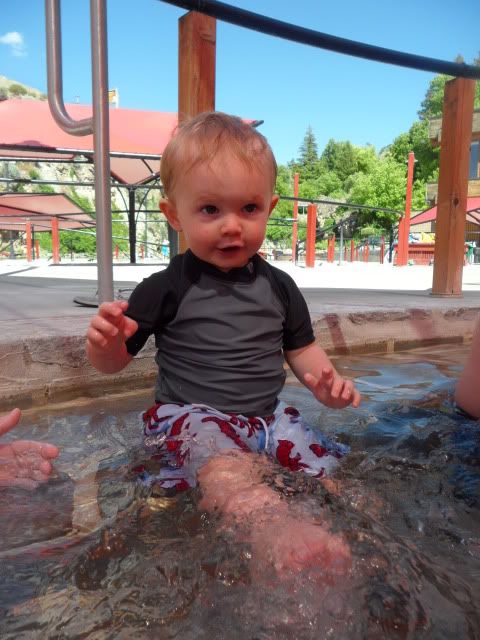 On our very last full day together we went to the Riot Zone and did rock wall climbing, go karts, mini golf (we do love our mini golf!) and bumper boats. Matt and the kids were very clingey all day. This photo breaks my heart seeing him holding Aidan, knowing he had less than 12 hours left.
Daddy took Aidan on a go kart (we were uber careful don't worry safety police! There were seat belts, foam padding for the noggin and no one else on the track, and Matt drove like a snail..lol)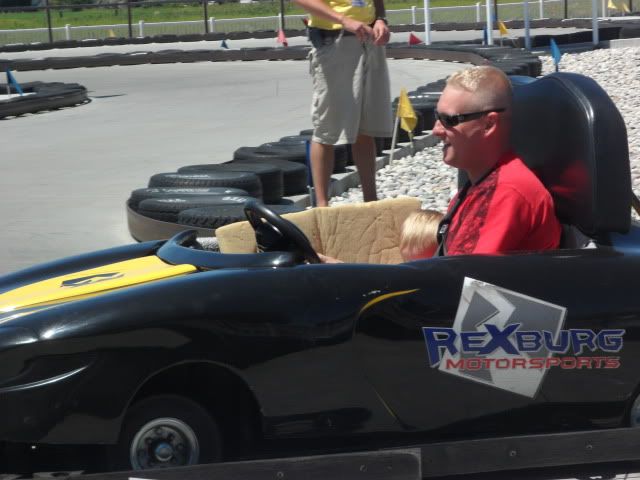 We then went to the bounce houses and they played on the slip'n slide..lol love those smiles.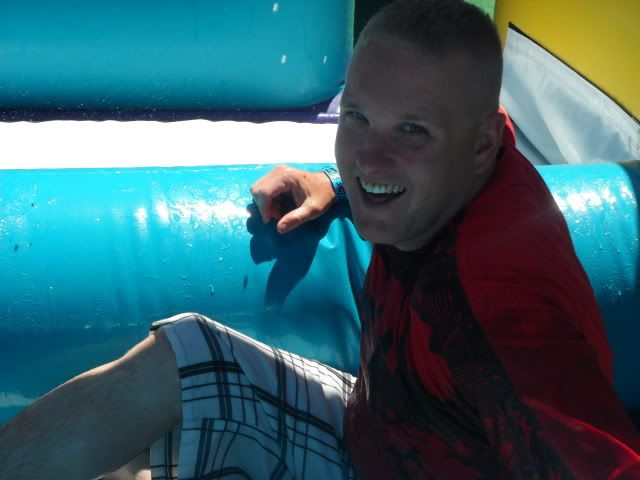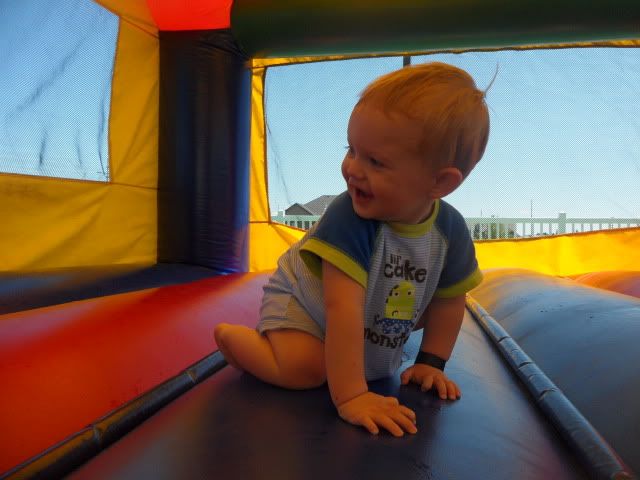 Our sweet Cody turned 10 while we were there on R&R and he was so good to wait and do cake and ice cream with Dad!
Happy birthday again my sweet darling boy who always has to have his birthday some where other than home since it's AWALYS on vacation!
With all these amazing things done.........we had to say goodbye once again. It was like ripping off a bandaid! We had to do it. I did GREAT! Well..right up until the end. I was strong, and only teared up a few times, trying to smile for the boys and of course the hoards of on lookers gawking at the military goodbye (which I do get the allure, but man it's hard to have a moment with an audience) I was fine as he got his ticket....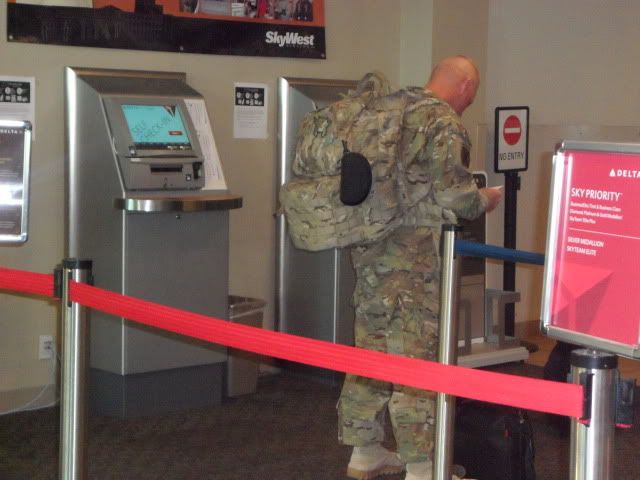 I was fine as he helped Aidan try to walk .......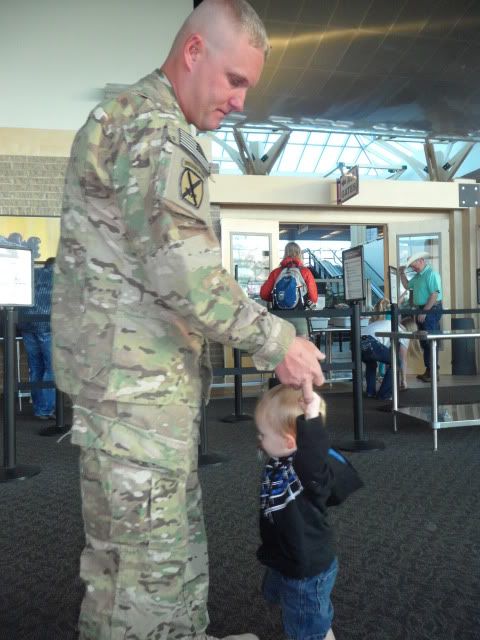 I was looseing it as he looked over at me while holding our youngest with tears in his eyes. Silent. No words needed. That silence spoke multitudes.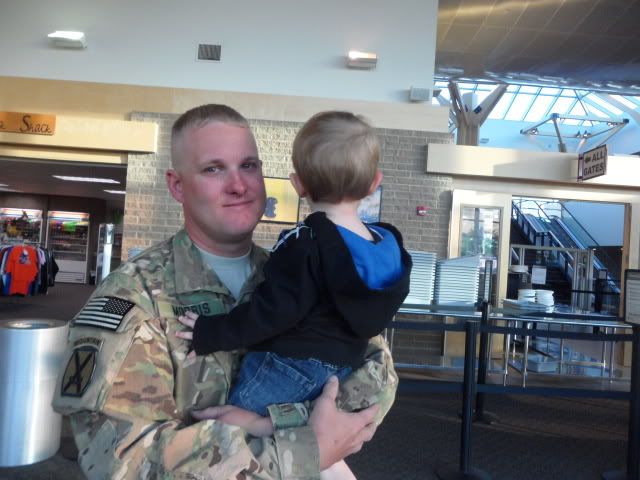 I of course lost it as the kids cried. That was it. Seeing them cry for Daddy and beg him not to go it just too much for this Mommy. I sucked it up very fast. Just a few tears escaped. Nothing most would notice were they not stareing. Waiting for a show....and a show they did get. lol Just not from us.
A Missionary was leaving to go to California..........California! There was a hoard of them there wishing him luck and literally sobbing! lol.. Ahhhh, thank you little family for taking the attention off of us for a moment so we could gracefully leave the airport with tear streaked cheeks with dignity! LOL
Soon Love!!!! It would only be 4 and 3/4 months until he is home! Not for good, no, as long as our Armed Service men and women are in countries like Iraq and Afghanistan my love will go. There is a reason they say "Here comes the Cavalry!"
God how proud we are of him. How we love you Matthew!