One of the things the people of Idaho Falls love is thier Greenbelt. It really is beautiful! After going to the "Bodies" exhibt at the muesem with the kidlets we went for a walk and to feed the ducks. What a lovely, beautiful afternoon.
For most of us.
Scroll down and follow the pictures to see why I have such epic parenting skills ~snort~
The boys and I.
Matt and I poseing in front of the river.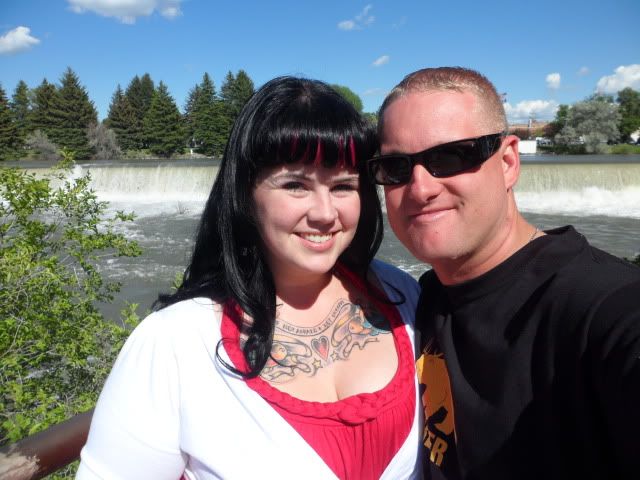 This has nothing to do with the story...just that Aidan wanted Mommy to kiss his new (vampire? I mean look at it's teeth..lol) puppy and it was adorable.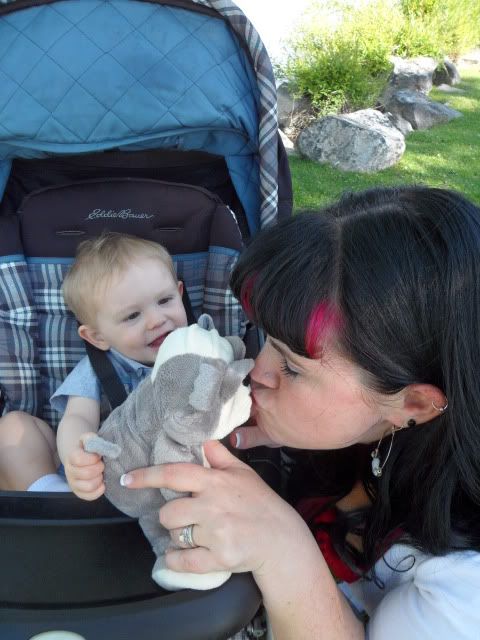 "Matthew, don't stand so close to the edge while feeding the ducks!"
"I won't fall in Momma!"
"Cody, Don't stand so close to the edge!"
Cody then wobbles and almost falls in while pretending to be a zombie duck.
Matty then....Actually falls in! BWWWWWWWWHAHHAHAHAHAHAHAHA
Ohhhh sad day. I felt .....realllllllyyy bad for him....~snort~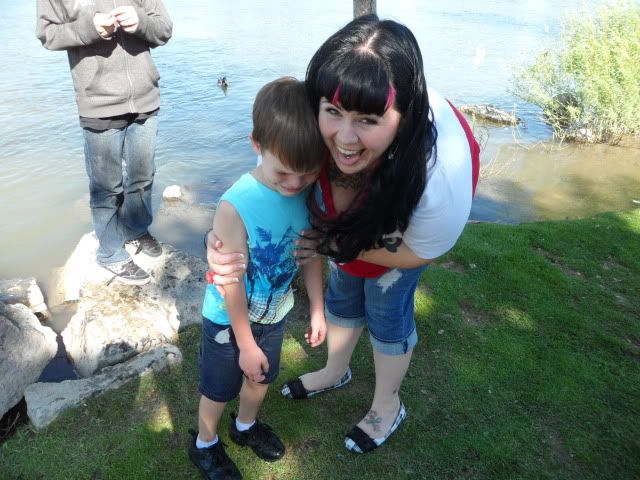 See....awesome parenting....I couldn't stop laughing while trying to be sympathetic. Matt didn't even try ...he was in hysterics...lol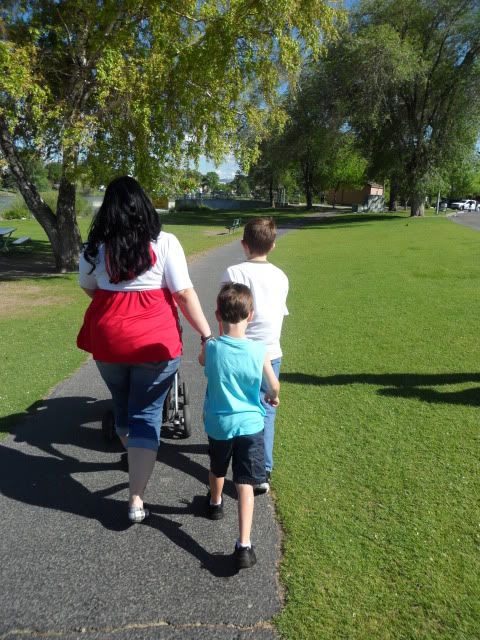 Walking back to the car totally mortified....squish squish squish....
We were all falling over with contagious giggles at this point. Matty was crying and eyeballing us to see if we felt bad for him....nope...LOL Squish SQUISH SQUISSSSSSSSSSSH lol
I have epic parenting skills. I should write a book. Perhaps on things NOT to do..lol but a book none the less..lol