One of our favorite holiday traditions is celebrating St. Nickolas day. Each year the boys put a boot out front and it's filled with candy and fruit and little toys over night. The kids LOVE this!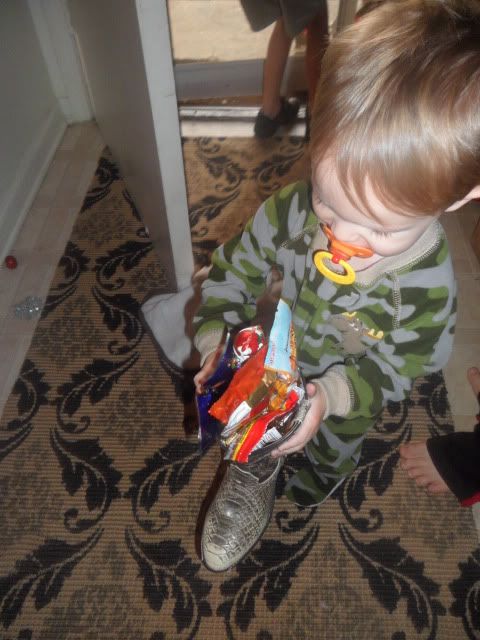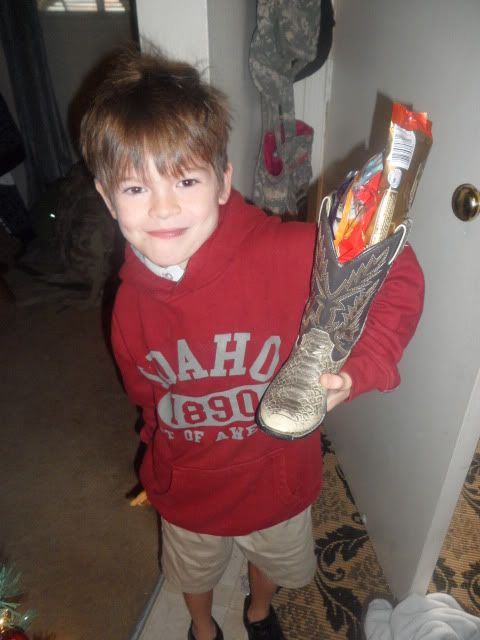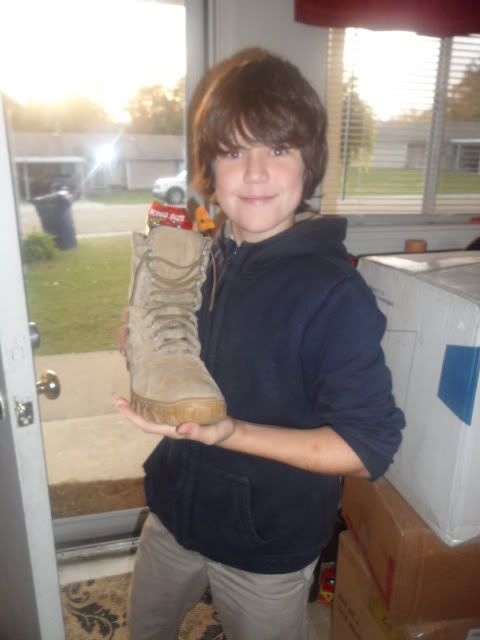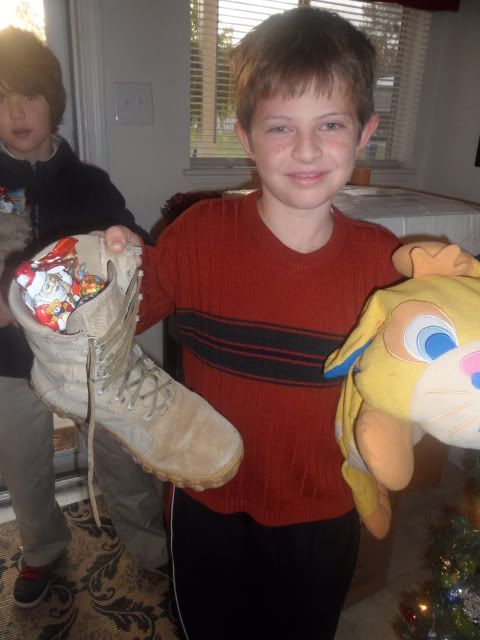 This winter the post did a really fun family day called Jingle Jam, they were slightly unprepared for the masses and ran out of the snacks and crafts for the kids before we got there and the lines to get a photo on santa's lap was over 2 hours. To keep the kids busy during the wait they did have fake ice skating!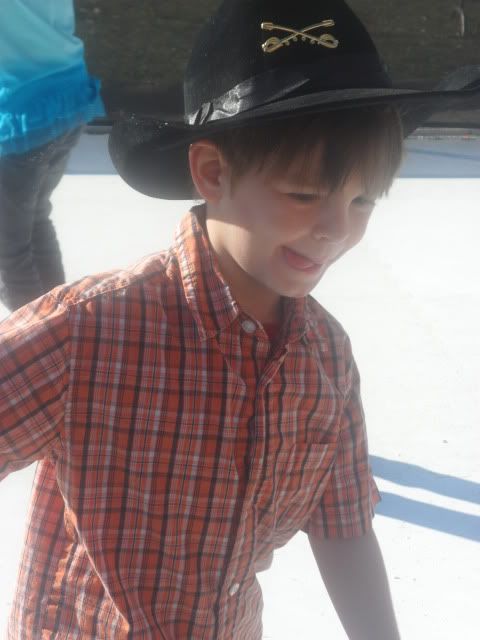 Matty and Cody had a blast! Michael just having had surgery didn't get a chance to do it so we just stood off to the side watching while Dad and Aidan held the place in line.
We finally got to take photos with Santa, and Matt and Stewart had to make sure they took over for the jolly one after he finished...lol
The snow globe pictures didn't really turn out, I don't think they knew how to take a photo of the entire globe with families in it and NOT have a glare but it was so fun none the less.
We also had a Welcome Home parade and change of command ceremony in leesville, the parade was the largest since WWII! It was amazing for such a small town!
During all the speaches I had to entertain Aidan with taking pictures of him and showing him on the camera, and Matthew fell asleep on Allysha's lap...lol it was so cute!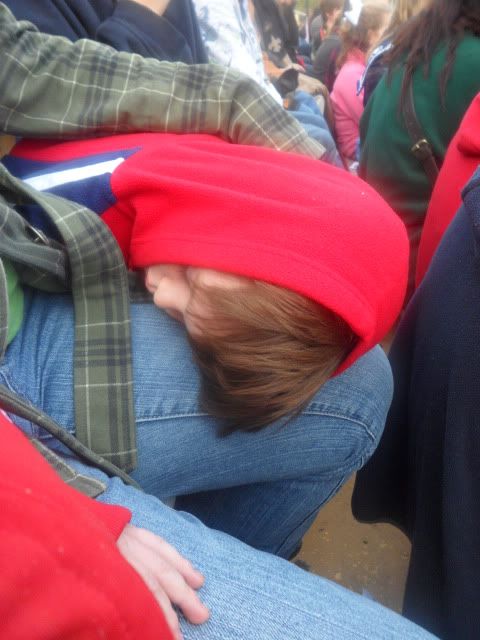 Michael and I at the parade after walking forever in my high heeled boots...lol oohhhh the pain but MAN I looked good doing that hobble of a walk..lol and Michael was a trooper with his belly still sore from surgery doing that walk.