Shareing kids at Christmas sucks. It just sucks. Lol. Sooo of course that means we have to have our family Christmas early so that we had time to spend it together, We got to open gifts and literally RUN to pick up Amy (my big sister) an hour away so she could spend a day with us before we took off for Florida where we would spend a few days with family and then swap kids with Jon so he could see them for Christmas. It was a whirlwind! What an early Christmas! here are a few things that happened over Christmas vacation.
Christmas as a fam at home........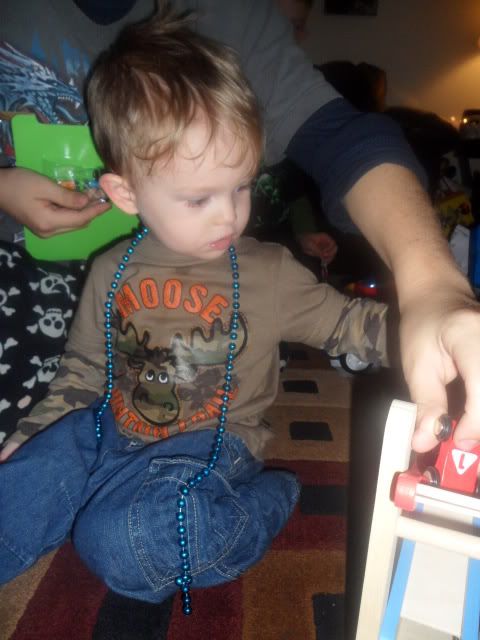 Then off we went to Fl, where we did all sorts of fun things, Mom and Dad had a family BBQ set up for us at Rock Springs, which was beautiful and so fun to get to see more family in one place.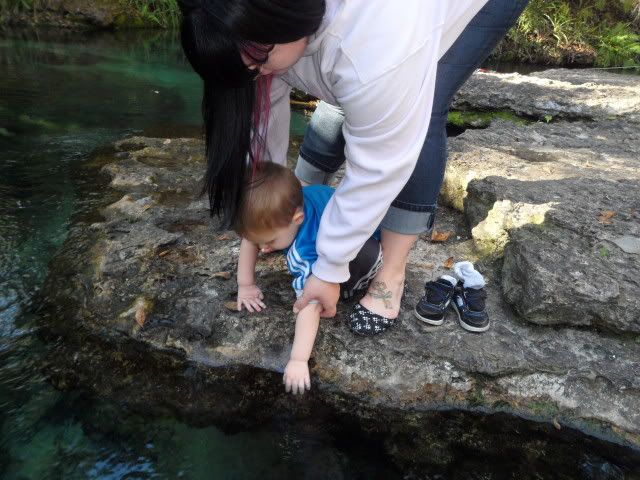 We had a Christmas Dinner (once again early) at Aunt Kelly and Uncle Don's where Dad thourghly schooled me on how to make Sweet potato souffle, CORRECTLY, since the one I made via email directions was wretched! MMMM what a yummy recipe when done right!!Thanks Mom and Dad!!
Mom, Aunt Amber and Aunt Brittany had all the kids decorating cookies....so fun!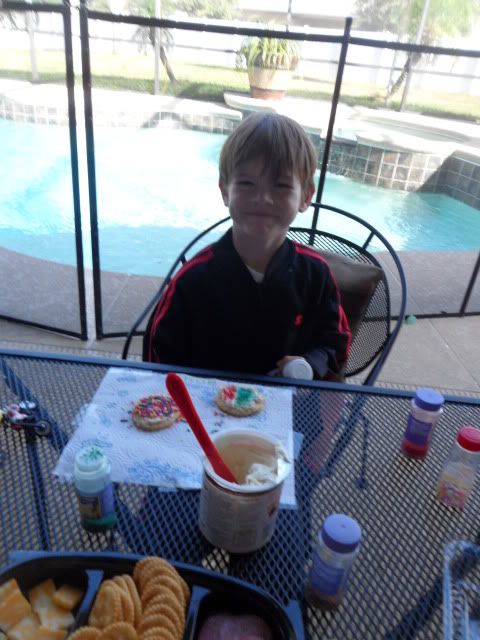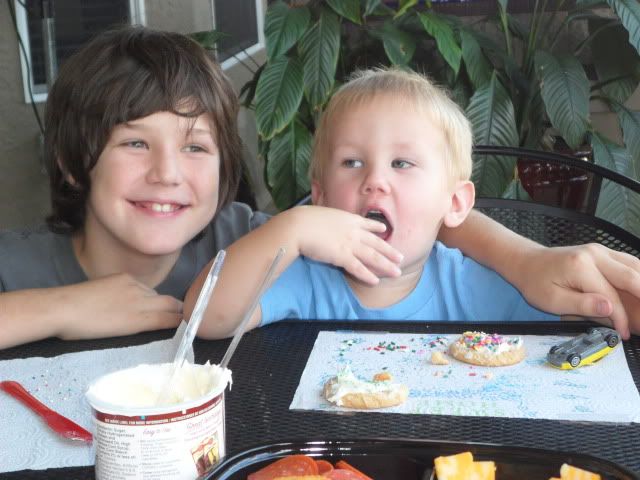 Matt actually helped in the kitchen.......he err...moved the turkey for us..lol
Aunt Amber caught some really great shots of Aidan and of the boys playing football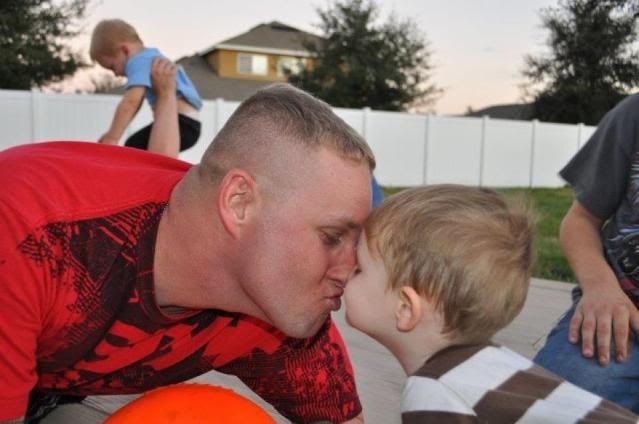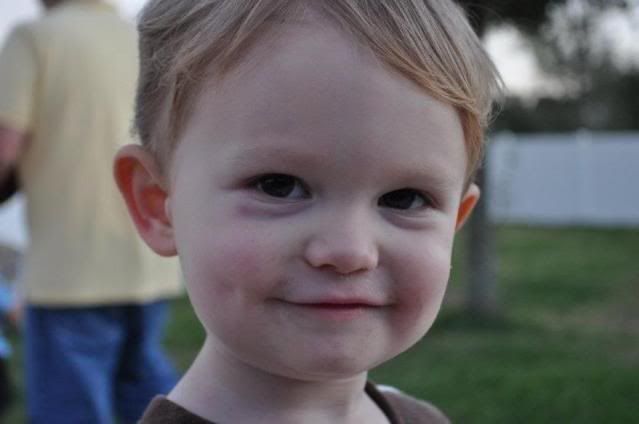 Mom and Britt working on dinner...omgravy it was all so good!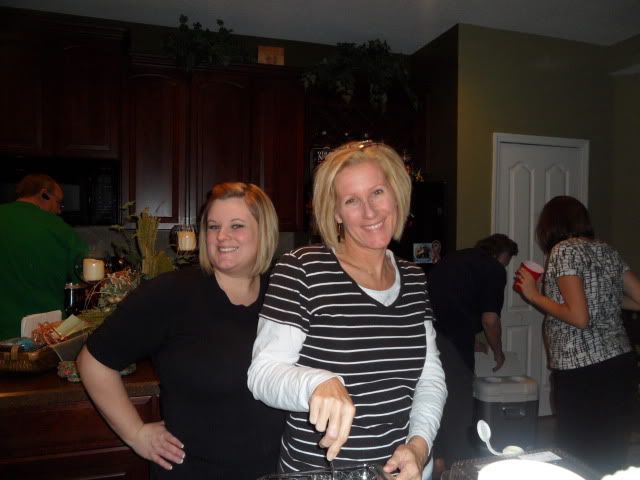 We got to open gifts with the boys from all of the family and the kids wanted family to open thier gifts then too so they could see .
The boys were SPOILED They got AMAZING jersey's, clothes, and toys!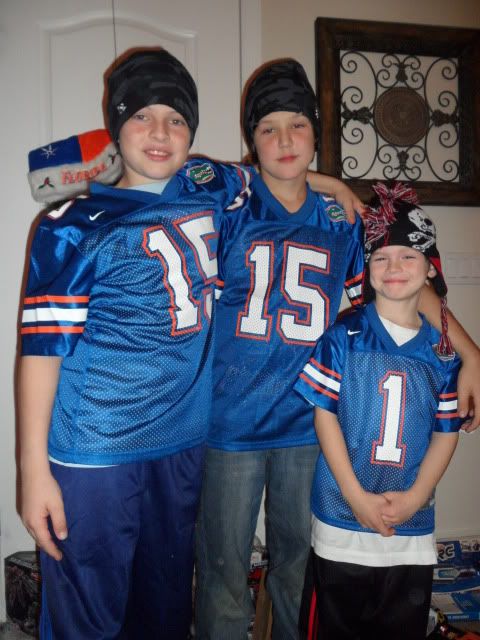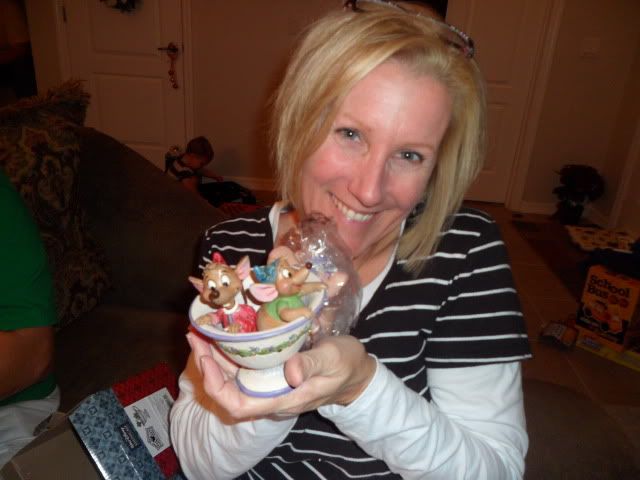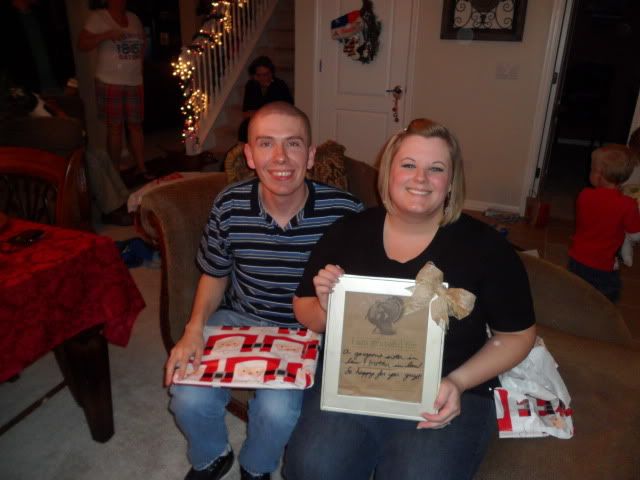 Next up......more pics from FL...Yes...as always,a TON of photos, duh!