When football season started last year we were just looking to get the boy's involved in a sport that they were interested in, and when Matt got there and they needed assistant coaches he loved the thought of helping out, after all, who doesn't want thier children's team to have the best chances at winning? We knew that we were prepareing for this deployment and that meant spending extra time doing something else when we were already strapped for time between training, packing,and squeezing in every last second together. There are many Soldier's who don't even show up to practice's let alone coach when they are getting close to a deployment. I have to say how very proud I was of my husband, he was an AMAZING coach! As a family we all grew so much from football. All the time we spent as a family at each practice, going over the play books and so on was more than worth it, but it was so nice to see that not only did we as a family appreciate all the hard work our coaches put into last seaon's team, but that the Army noticed as well. CYS (Child and Youth Services) here on post held a Volunteer Appreciation dinner and gave certificates of appreciation to all the coaches and sports voulunteers and it was so fun to see the other head coaches and asst. coaches again for dinner and have the boy's accept Matt's certificate in his place.
Coach Todd and his wife and I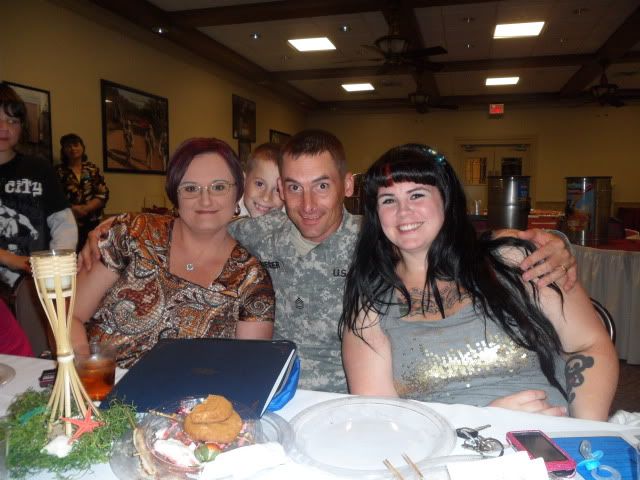 Coach Strum, his wife and coach Douglas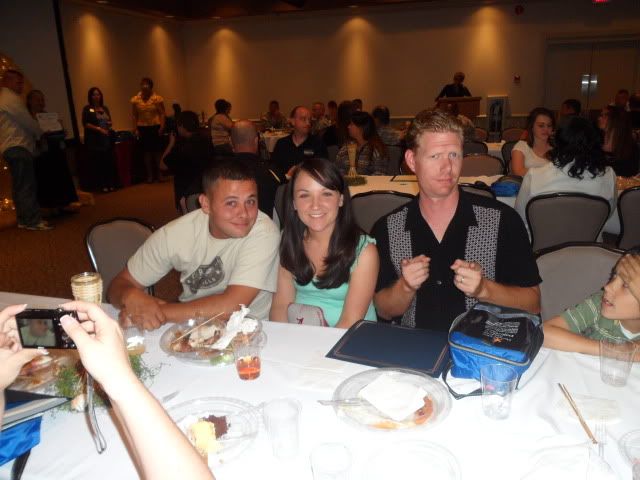 Michael and Cody accepting Dad's award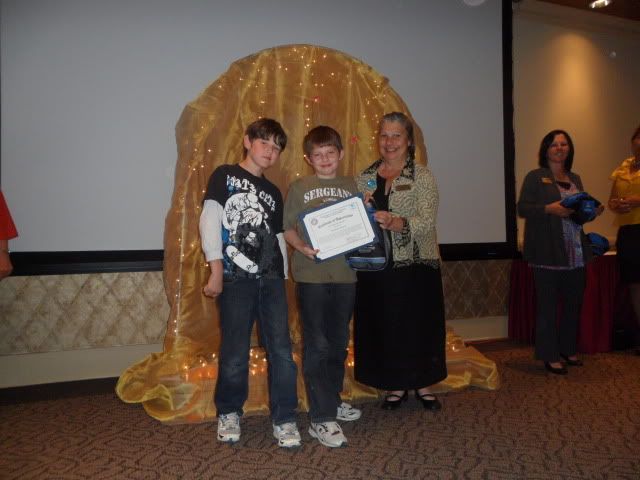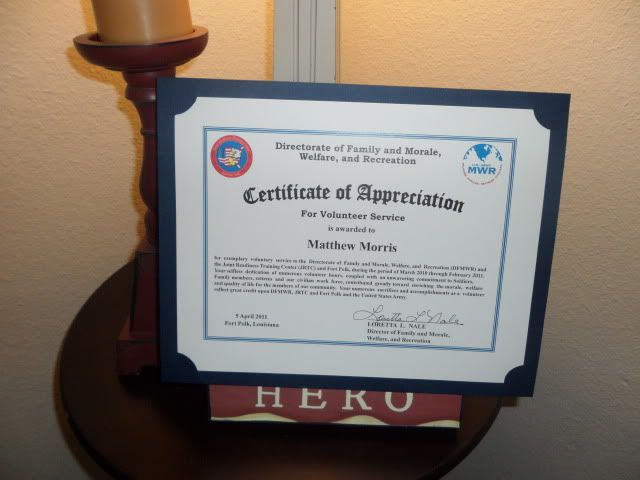 I have to say that our table was by FAR the loudest and most enthusiastic table in the room! GO FORT POLK COLT'S!!!!!
Our coaches were also honored by another unit. LTC. Dietz awarded them a Volunteer Service Medal for over 200 hours of volunteer time, esp on top of prepping for a deplyment, even in the days immediatly leading up to them leaving.
Unfortunatly LTC. Dietz's paper was wrong and only cited Matt as having 100 hours but the actual # was over 200.
Since Matt, and Coach Dyer are both deployed once again the kids got to step in and accept it and we were all so very proud. A Medal or a certificate are not necessary but they sure are nice!