First I have to thank my fantastic husband for sending me these beautiful tulips for Mother's day!! He also let me spend money and get my own gift..lol He would have gotten me something great but I just so happened to find something I
loved
while in shreveport and couldn't help myself!
This is my gift, a Peter Pan shadow box! Is it not too cool! Not, your style? Who cares! I LOVE, LOVE, LOVE it!!! I fell in love with Peter Pan as a kid. I love the art style from the 50's and the typical music from the era, just over all, love this cartoon and this shadown box captured just a little of that for me!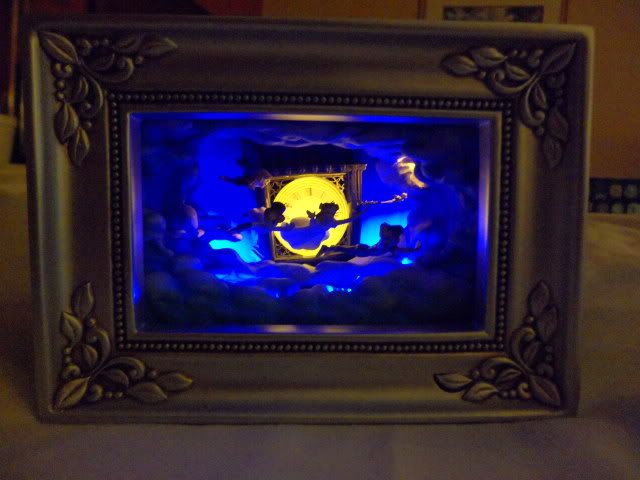 Ok so now onto the spur ride~ It was sooooo cool!!! The kids (and I) Loved getting to see them do things like what Daddy has to do. Despite Aidan being sick, I dragged him out into the heat so that the older boys would have the oppurtunity to participate. Poor baby was sick with his mystery fevers again. He looks thrilled to be there right? lol
Doing the 1st aid station, they had to carry a 200lbs dummy (the group of smaller children just had to carry everything minus the dumy) and drop to the group and cover the dummy each time they heard artillery.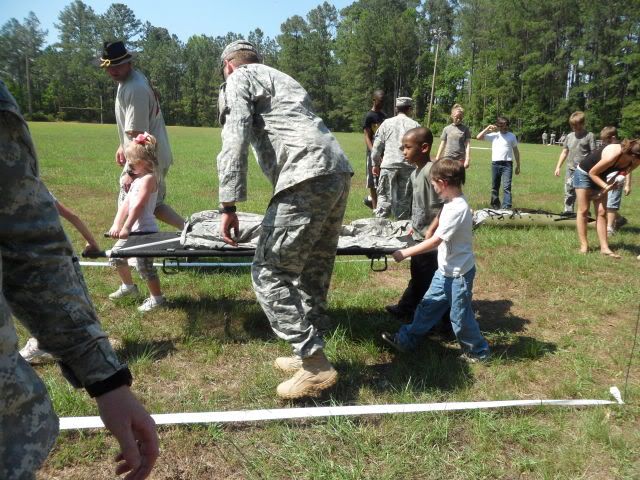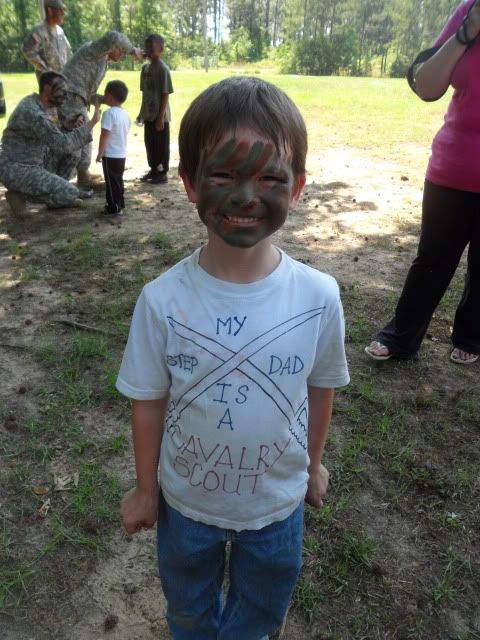 Matthew and Cody doing the artillery run. Aren't they too cute all Rambo-esque!
Matthew, Cody and Michael after the obstacal course.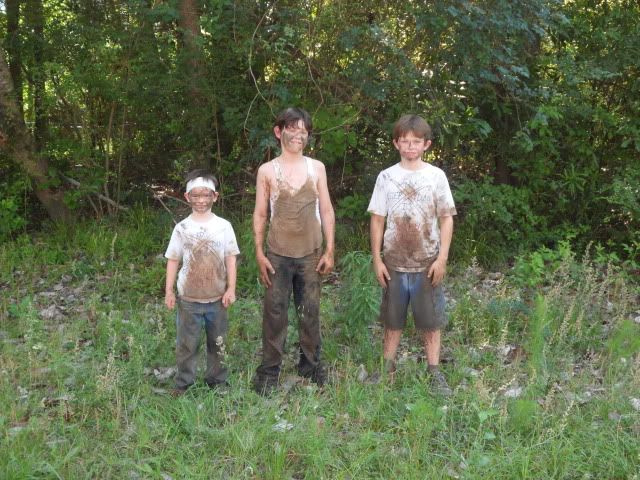 They then had to partake in all the yumminess that is an MRE(meal ready to eat). Most of the kids hated them. Who didn't? Oh right, that would be Michael who will eat most anything and lucked out getting the sloppy joe meal which happens to be his all time favorite. Yuck..er, I mean yum!
They each got a stetson and spurs. The older kids got "spurred" which was really cute!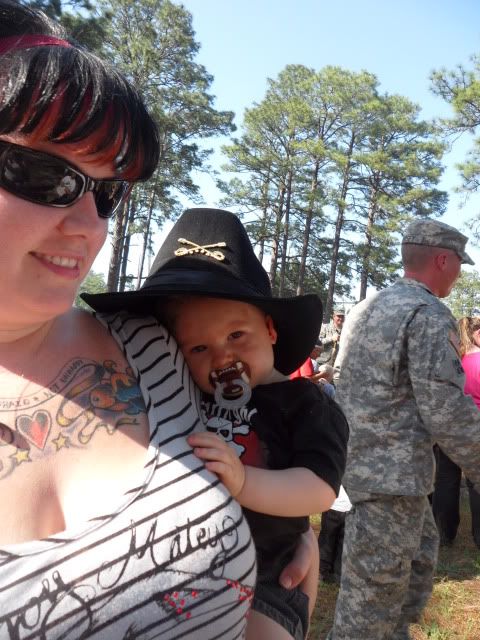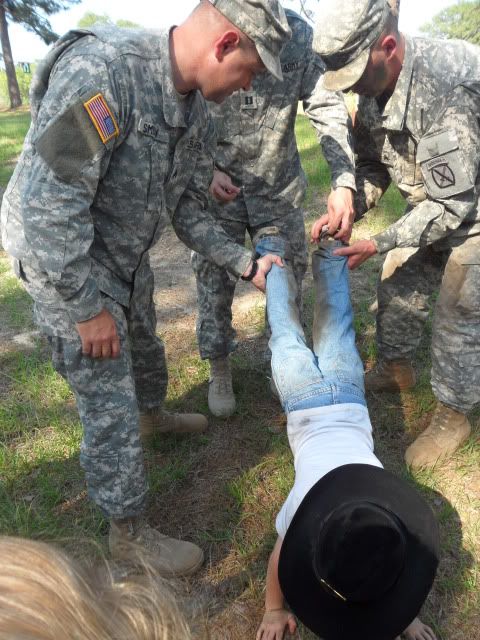 The following four photos were taken by Sarah Peachey, a wife in our troop who writes for "The Gaurdian" and wrote an amazing article about the kids spur ride and this photo of Matthew and another young lady from our troop was the picture on the front page. Matthew believes himself to be a superstar now..lol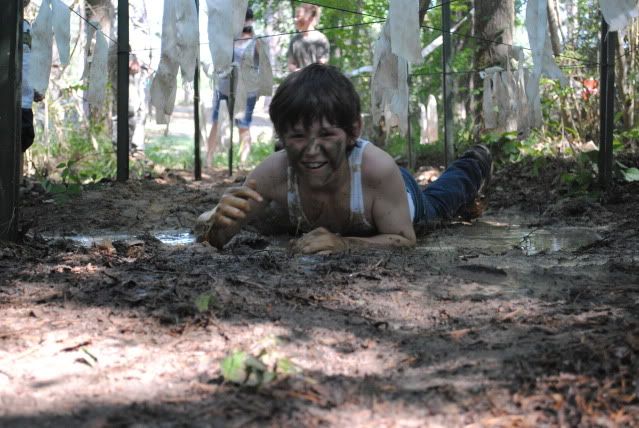 This photo was taken by me and man do I love it! My little Spur holders trying to look all tough for Daddy who was so proud of them all!