Ok as we all know my FAVORITE photographer is Amy Smith from Seraphino's Photography. You can find her site here (
http://www.wedj.com/dj-photo-video.nsf/gosite?open&U=45750BDEE4FD649B862575940021B53B
) It's currently under construction but believe me it will be worth the wait!
Before Matt deployed our awesome photographer offered to squeeze us in whenever we had the time and boy did she squeeze. We got the shoot done less than a week before Matt left. These pictures have been a gift to us! After he left we had something to look forward too. She really amazes me. We ended up pulling up to random locations that to the naked eye, the average person might not see a great back drop for a photo shoot, and Amy does. We have these photos hanging all over our home in places of honor. We were even lucky enough have her use one of our photo's choosen to be the ad for Seraphino's Photography for the month of January in the "Homes Magazine" insert in Beaureguard Parish. It was so sweet! I mean so sweet! We were both little kids in a candy store waiting for that magazine to be printed! HE HE! SO COOL!
Now this is the original picture~ It melts my heart. It's hanging in our bedroom now. I definatly need get it printed on canvas much larger for us! (She does that too btw. so talented)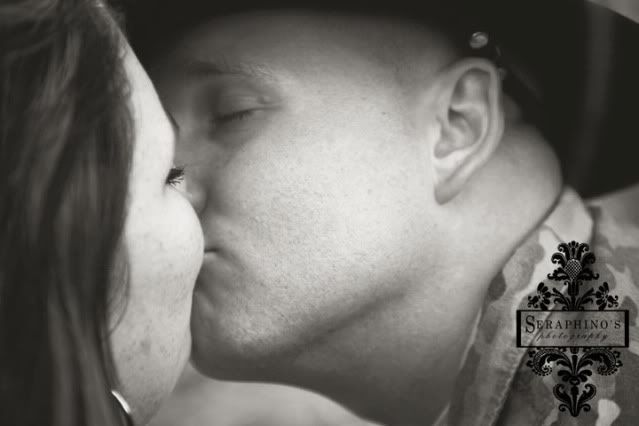 I had to add this one too..............this one kills me. I knew I wanted this shot taken and that it would break my heart but I am so very proud of my Husband. The man he is, the Father, best friend, lover, Soldier. He's my everything and sometimes watching him go is a part of all that. It's a beautiful shot and one of my all time favorites! Thanks Amy!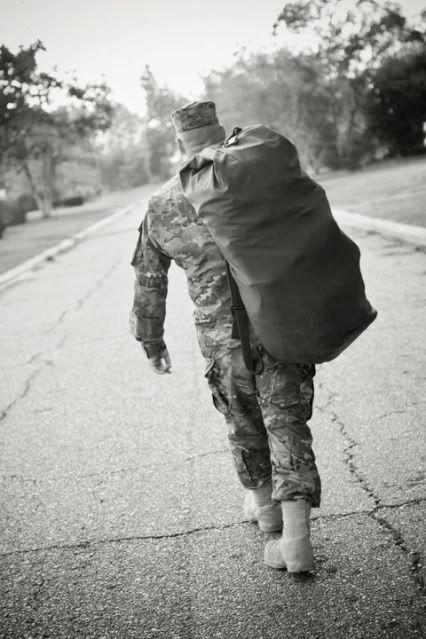 Now onto the fabulous family shots! ya....we look fancy, don't be jealous.....we are ever so put together and yes we always look so artsy...lol ok maybe not...but LOVE THEM ALL!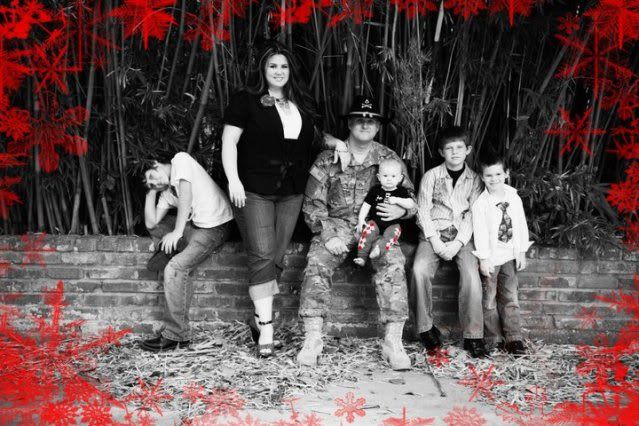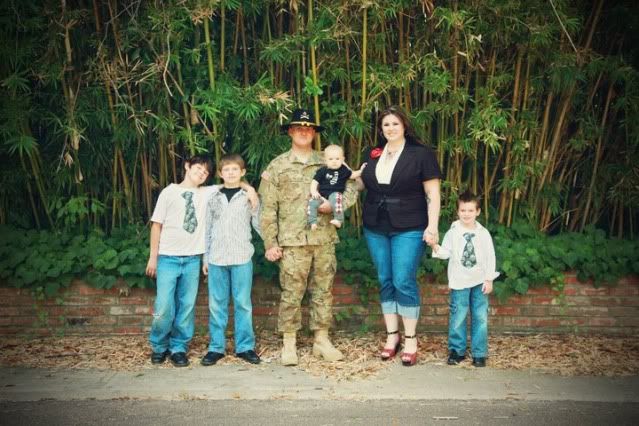 I love that in the above shot we are all looking at mister Aidan.
EEKKKKK could his mowhawk be any cuter (or bigger for that matter??? SO gotta grow that bad boy back out, he looks so cute with longer hair)
And this one melts me....so cute.
Now for my big boy.....Michael was far too cool to smile in these shots...very model-esq yes? Don't tell him other wise...he's a proffesional..lol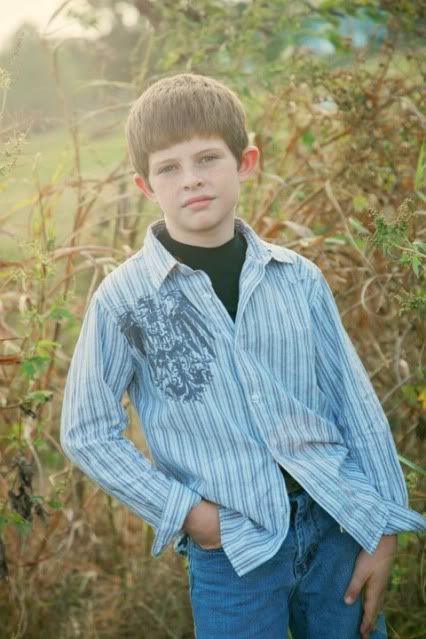 My little green eyed boy!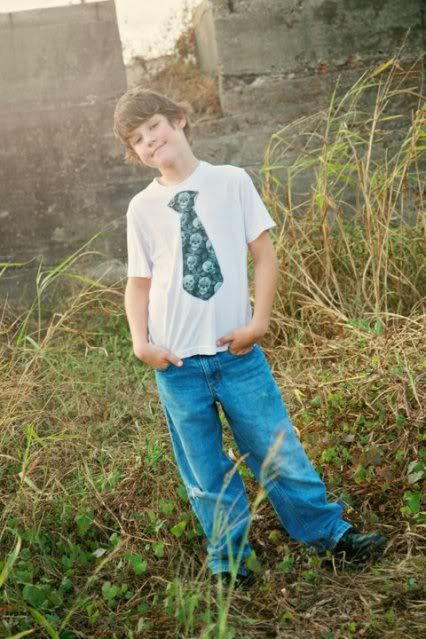 I LOVE LOVE LOVE his face in this one.
The little one wasn't terribly smiley at this point in the day but still a doll baby!
But ever so full of smiles for his Daddy............this shot breaks my heart knowing it would be one of the last times for a while.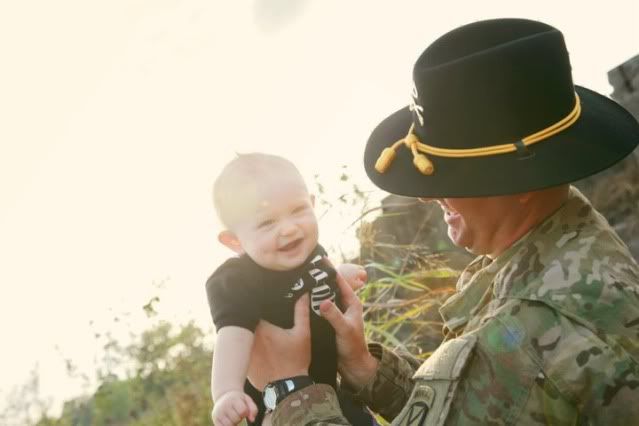 This is another of my person favorites. He reached over to brush a strand of hair from my face when I started crying. Yes, I cried. It was a very special moment.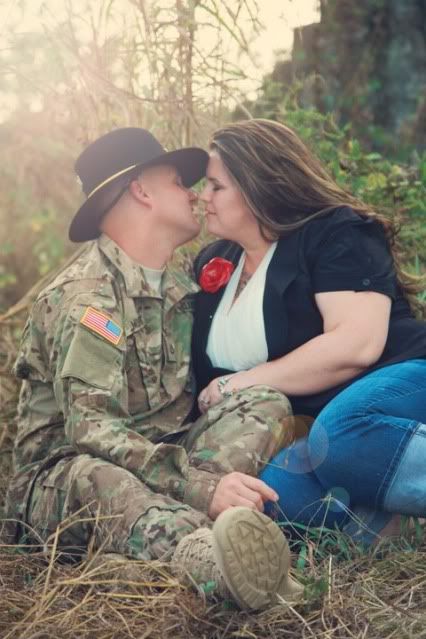 HE-HE his smile here is just so cute. Being all embarassed that we were kissing for photo's and yet, he loved having them.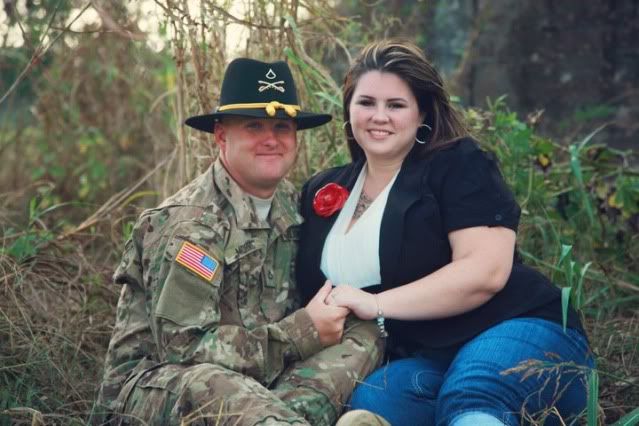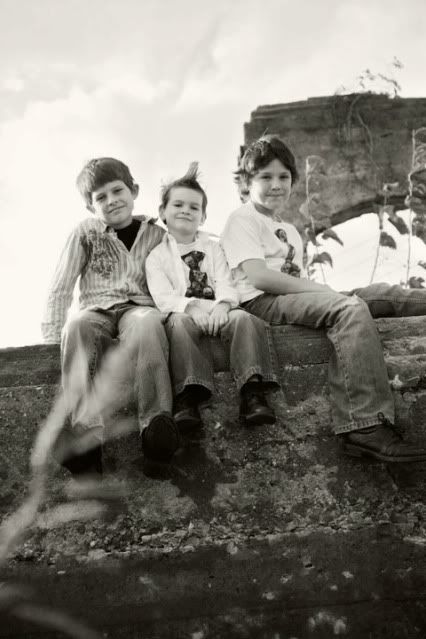 This is also one of our favorites. This and the next one. As for family group shots, LOVE these!!!!!!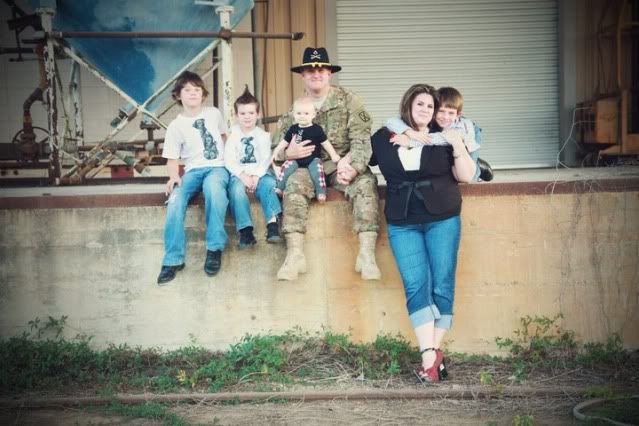 Love my big boys in the forefront here!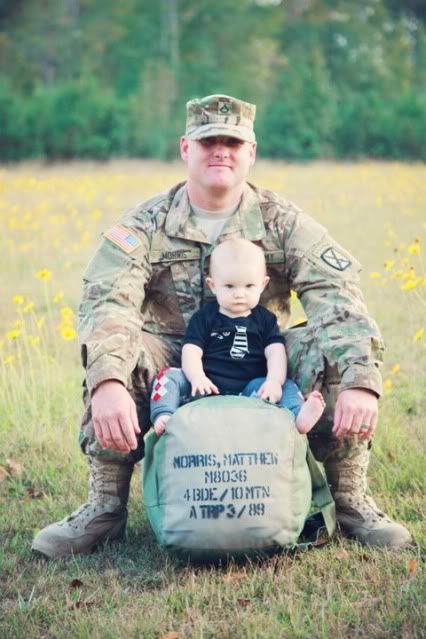 Amy was also super sweet and took some pictures of the kids in thier halloween costumes for us. The wind picked up and at one point Aidan's Harry Potter cape was flapping in the wind it was so cute!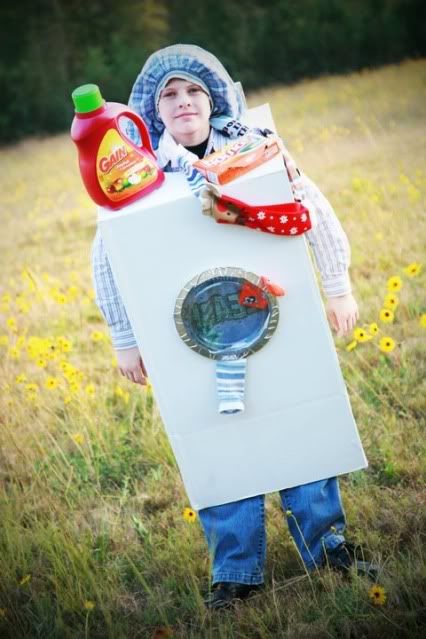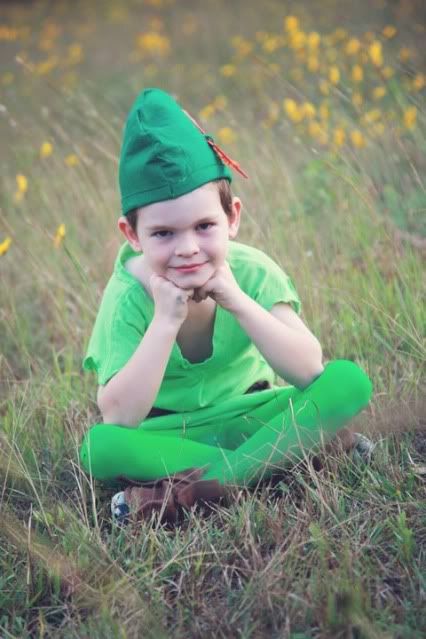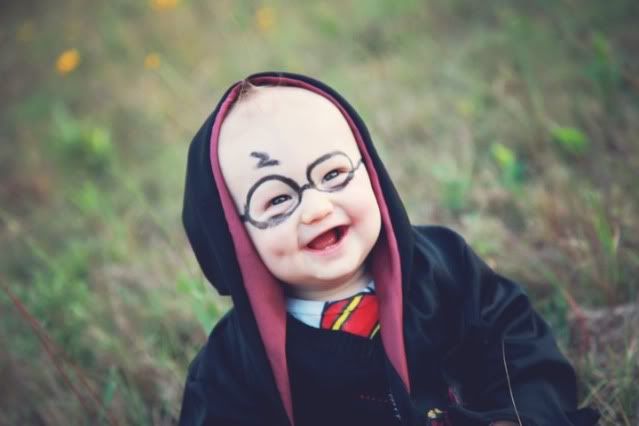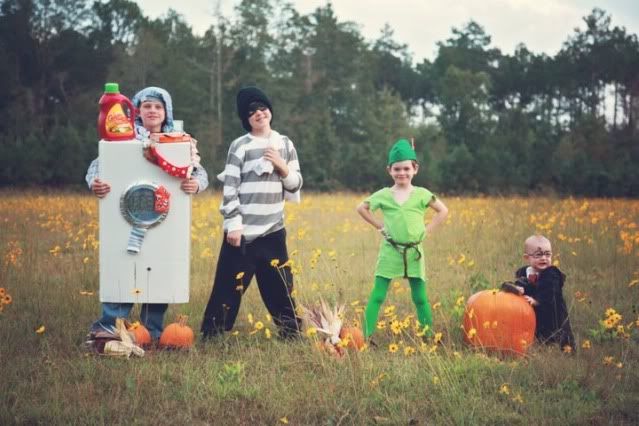 I know, I know. MASSIVE picture over load but I am trying to catch up and not let myself get so far behind again. That and I couldn't pick any to leave out!!! I love all of them and we look through them all the time.
What makes me happiest is seeing this picture of Matt's room. See, on the magnetic board to the right........that's right. All these pictures hanging in Afghanistan keeping my darling company! (if you are wondering what he's holding, it's the cake from his "cake in a jar" birthday cake we made him)