So catch update 2 is Natchitoches, as we all know I love, love, love this little gem of a town. It's super family friendly. When Amy and her boy's were here we headed up to Natchitoches and spent the day, once again we were unable to get done in one day all that we wanted to do but still had a blast! First thing we went to Fort Jean Baptiste, this is the 1st time my boys have gotten to go and they LOVED learning about the history of this replica, and I have to say that the guides there are just awesome. The tour guide did everything from fireing his weapon for the kids to showing them how they lit fires from peices of cloth, as you can see in one of the pictures he really had the kids enthralled.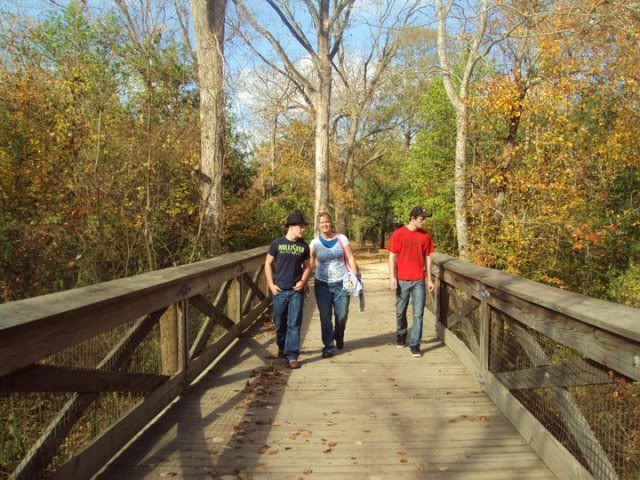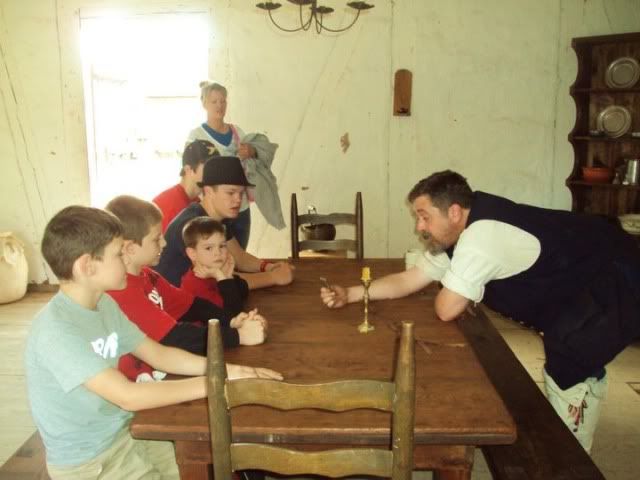 Below is David playing around.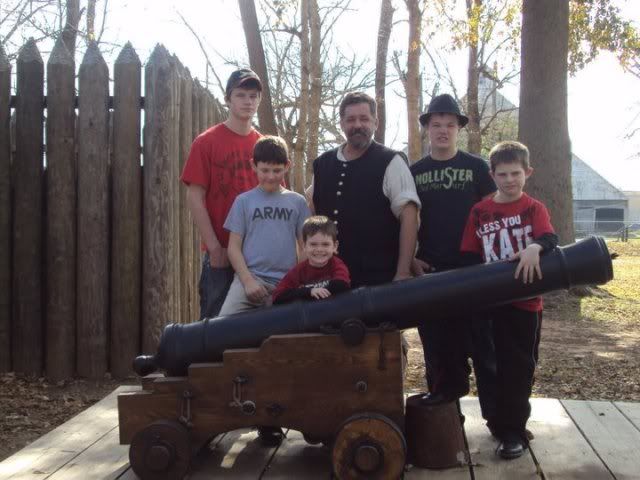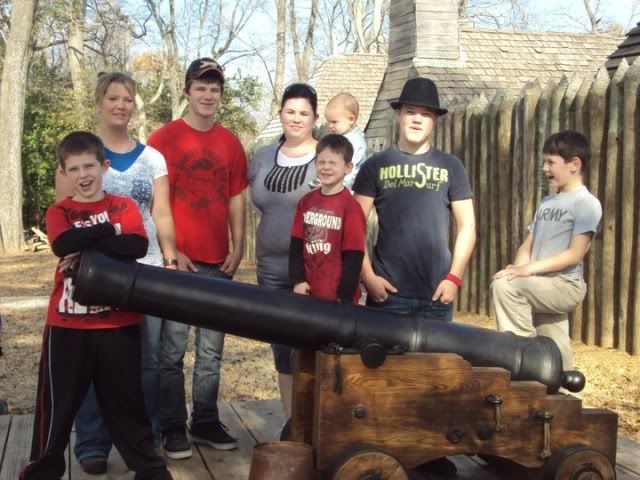 After the fort we headed out of town a little ways to the plantations. We unfortunatly were not there in time to catch the tail end of the last guided tour through the main house. BUMMER! We so need to go back, however Magnolia plantation has a guided cell phone tour outside as you walk along, you text in a number and tada it sends you the info about each stop along the tour. Rather helpfull~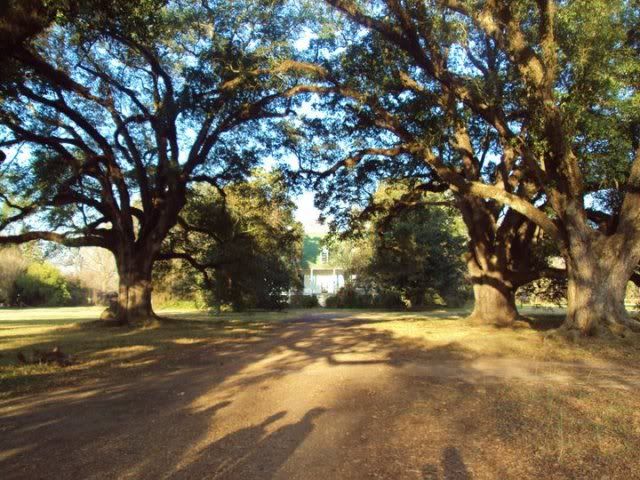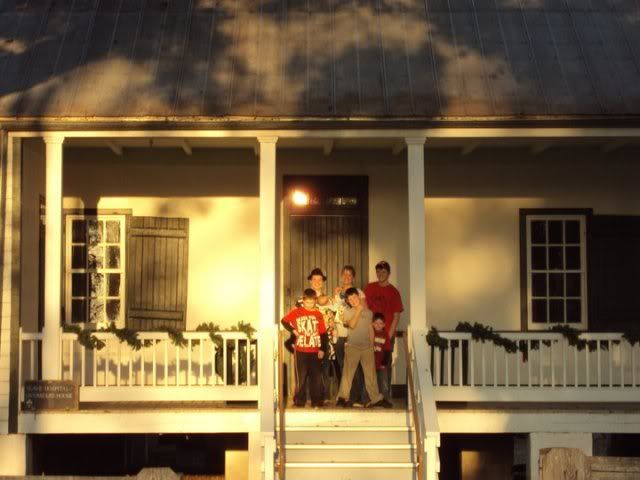 Now we all know how much I love baby wearing! I love carrying my little boy around on me, keeps my hands free, it's a great leg work out, and I just love having him all snuggled up on me, esp when he falls asleep! It's heavenly. My spine however doesn't always agree with this after long periods of time and Bob was a total life saver! Both Bob and Mikey offered to help me out a time or two and we got some adorable shots......esp the one where Aidan found Bob's nipple..lol and just kept tweaking it...lol we all had a good chuckle at Aidan looking for dinner in there..lol ya, nope little buddy not gonna happen...he he.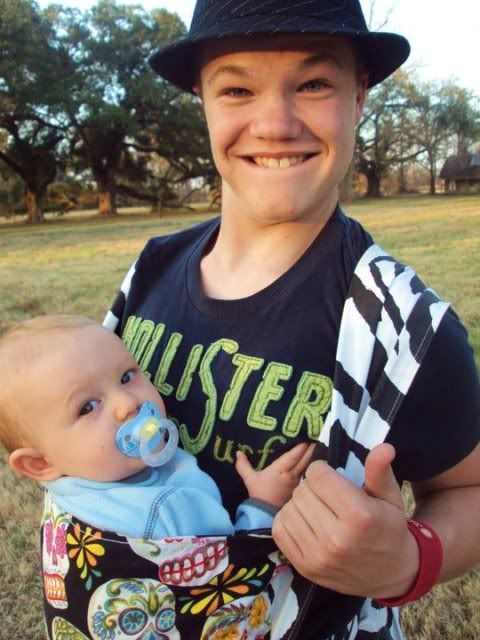 and is this not the sweetest picture! Baby wearing Daddy in the making!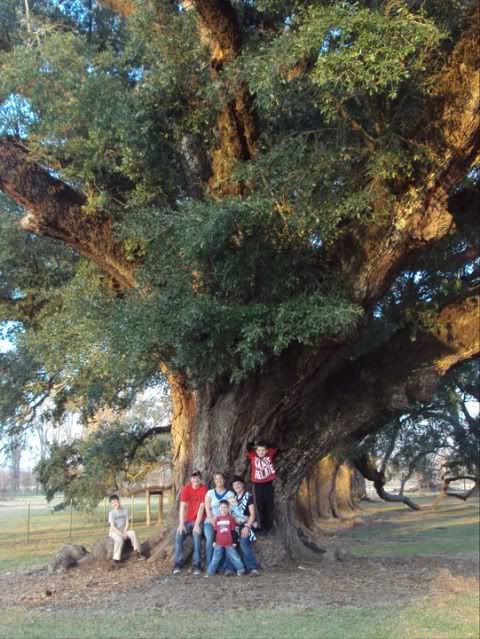 A little earlier in the day Amy got the kids authentic Lousianna cajun food, which some loved....and others.......not so much....poor Bob was not down with the food. David was rather adventerous. At one point he put his Ski-doo hat on Aidan, probaly the only snow machine hat in the whole state...lol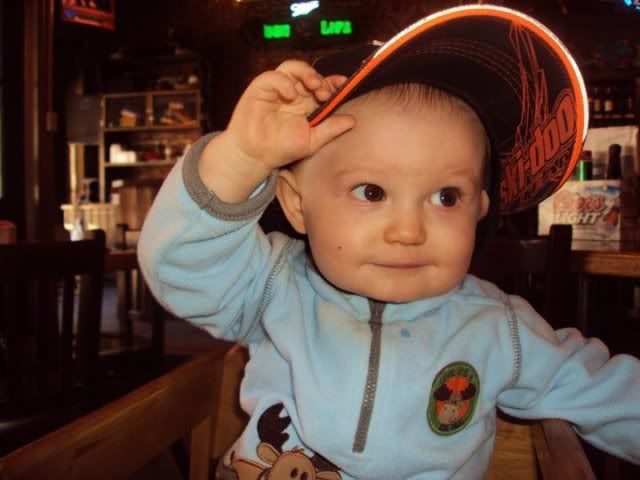 And then of course it was time for the Christmas stuff around town! I love Christmas lights. I could sit and look at them for hours. Which is one reason why my tree goes up so early and lingers until after the 1st......ok ok, fine more like the 15th. When I start leaving it up all year you have my permission to commit me! Matty was VERY excited to get to see Santa and the waiting was killing him. Since the Christmas magic has worn off of Michael and Cody (WAHHHHHHHHHH) they were harder to keep contained in the line, but only had to be reminded of how much that loved Santa and this being Aidan's 1st Christmas needed to be my helpers and make this magical for him, which would not happen if I had to put on my "in public" voice...ONE....MORE....TIME lol to keep them in line behaving at age 10 and 9. Ya!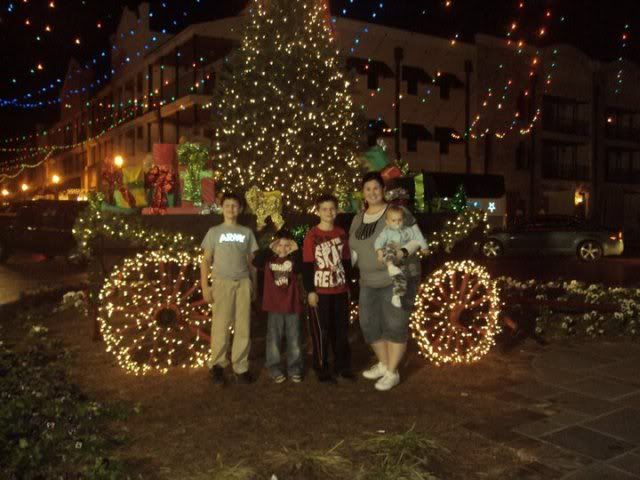 Lastly..............we have installed a new form of communication in our house for talking to "Da Da" in Afghanistan...........yup......the foot phone. It's cheap however, smelly....be warned.